After a weeklong trial and plenty of dramatic finger-pointing, Taylor Swift got the result she was looking for on Monday when a jury ruled that fired radio host DJ David Mueller assaulted the singer by groping her backside during a meet-and-greet in 2013.

The jury awarded Swift the $1 in damages she had requested, which her lawyer, Douglas Baldridge, explained had symbolic value "immeasurable to all women," without requiring Mueller to declare bankruptcy.
Swift said in a statement following the verdict that she would donate an unspecified amount of money to unspecified organizations that aid in the defense of sexual assault victims.
"I acknowledge," said Swift, "the privilege that I benefit from in life, in society and in my ability to shoulder the enormous cost of defending myself in a trial like this. My hope is to help those whose voices should also be heard."
On Friday, the judge threw out Mueller's $3 million lawsuit against Swift in which he alleged he lost his job over false accusations that he'd touched her inappropriately. According to the judge, there was insufficient evidence to suggest that Swift had fabricated the assault.
G/O Media may get a commission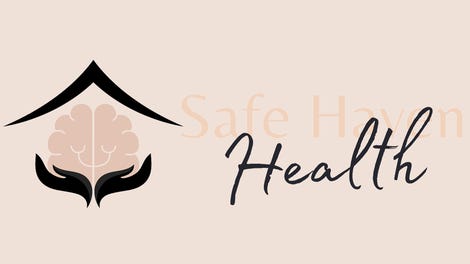 Addiction counseling
Safe Haven Health
[NYTimes / The Guardian]
---
HAHA Aaron Sorkin went to 1Oak and had a boring time, 30 minutes of no-insight-whatsoever. Honestly, I kind of respect him for that.

What I'm less impressed with is that he was there to do research for his first feature film Molly's Game, an adaptation of Molly Bloom's memoir about her time as a gambling hostess to the stars, including Leonard DiCaprio, Ben Affleck, and Tobey Maguire. Apparently two scenes from the movie, which stars Jessica Chastain, take place in the club. While I don't want to judge the project prematurely, it's hard for me to get excited about another "sexy" look at how obscenely wealthy men throw away their money, and probably a beautiful woman triumphs over their sexist maneuverings, and probably America is at heart sometime good, and the dialogue is so so fast, and a man wins his bet with a "pair of queens," significantly.

[EW]
---
Good for JLaw! While many celebs were fretting over why Trump took his sweet time condemning neo-Nazis and their ilk (seriously, when will people stop looking to that garbage bag of curdled creamsicle droppings for guidance, comfort, leadership, love of any kind?), Jennifer Lawrence pleaded with her millions of followers not to let the hellacious, heiling Charlottesville protesters off the hook. And, guess what, this approach gets results.

[EW]
---
Correction: An earlier version of this story ran with the headline "Jury Finds David Mueller Guilty of Assaulting Taylor Swift." While the jury did rule in favor in Swift, affirming that they believe Mueller groped her, "guilty" is technically a term reserved for criminal court, and I've since updated the headline to reflect the technical jargon, in case there was any confusion.