Actress and Star-Dancer Julianne Hough is playing a domestic abuse survivor in her next movie, which apparently inspired her to open up to Cosmo about her own history of abuse. Hough moved to England at age 10 to begin her dance career, and says she was abused "mentally, physically, everything." It's pretty heartbreaking stuff.
"I was 10 years old looking like I was 28, being a very sensual dancer. I was a tormented little kid who had to put on this sexy façade because that was my job and my life. But my heart was the same, and I was this innocent little girl. I wanted so much love."

..."I was told if I ever went back to the United States, three things were going to happen. One: I was going to amount to nothing. Two: I was going to work at Whataburger. And three: I was going to end up a slut. So it was like, I can't go back, I have to be this person."
I really like Julianne Hough. She seems grounded and normal and sweet in a way that a lot of ingenues can't manage—maybe it's because she's so terrifically competent at a job that has nothing to do with acting? I don't know. I just like her. "I don't want pity," Hough added. "To me it's more about being that voice for people who don't necessarily have a voice." [Radar]
---
Fellow paparazzi share fond memories of their late colleague, Chris Guerra, who was hit by a car while trying to photograph Justin Bieber:
Guerra "was a sweet, cool guy," the source said. "You would never get into any scuffle or argument with him...He never wanted to piss off anybody, was nice to all the celebrities and paps. He never had a problem with any guys. He was not your ordinary mosquito. He wasn't a crazy pap. He would just get too excited."

The shutterbug told us that this tends to be a particularly slow time of year for their business, and he speculated that the slim pickings could have prompted Guerra, who had only been working as a pap for about a year, to act recklessly.

"He would jump out and be careless" sometimes, the insider told us. "He would get too excited and run after someone without thinking. A good pap will shoot without the cops even knowing you are shooting."
G/O Media may get a commission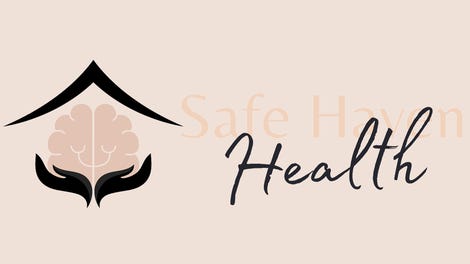 Addiction counseling
Safe Haven Health
Condolences. [E!]
---
Wait, wait, wait. What? What? Wait. Wait, what?!?
There's not much of his body that isn't used like the school book of a bored student but his face had been left largely clear. Increasingly though Lil Wayne is being forced to use his face as the canvas, which he has done with a new tattoo that saying 'BAKED' on his forehead.

'Baked' refers to the Baker skateboard brand. Skateboarding is a sport that Lil Weezy has expressed his love for recently, stating that Tha Carter V would be his last album and that he'd like to get into skateboarding as a business, telling MTV at the time "Rap is a taking backseat to skating."
What? Wait.
Wait.
Wait, what? [ContactMusic]
---