Judith Jones, the legendary editor who helped get The Diary of Anne Frank published and introduced Julia Child to a generation of adoring Americans, has died at 93.
That's according to the Washington Post. Child and her co-authors had spent years trying to whittle down what would become Mastering the Art of French Cooking for another publisher, to no avail. But then in 1959 it came to Jones, and she advocated fiercely on its behalf, practicing the recipes to make sure they were replicable in American kitchens and coming up with the name—not that it was immediately appreciated. "When I triumphantly showed our title to Mr. Knopf, he scowled and said, 'Well, I'll eat my hat if that title sells,' " she wrote in her memoir The Tenth Muse. "I like to think of all the hats he had to eat."
The Post notes that working at Knopf wasn't without its struggles:
"For many years, she and Blanche [Knopf, cofounder and wife of Alfred Knopf] were the only women in the Knopf offices," Sara Franklin, who spent months interviewing Mrs. Jones for an oral history on behalf of the Julia Child Foundation, wrote in Cherry Bombe magazine in 2014. "While editing prestigious writers helped Jones climb the ranks, her culinary pursuits were often perceived as fluff. Women were kept down, she remembers, and people often assumed she was a secretary rather than an editor."
"For a long time, the women—and they were usually women-who wrote about food were treated as second-class citizens. All because they cook! I think that's opened up," she told Eater in 2015. 
But her impact on the business was substantial: "Absent Judith, cookbook publishing as we know it today would not exist," said Knopf chairman Sonny Mehta upon her receiving a lifetime achievement award from the James Beard Foundation, according Eater. She helped push back against the postwar cult of food that was easy, prefab, and frankly horrible for you. Eventually, she would turn to writing herself, for instance the neat The Pleasures of Cooking for One, recently included by our colleagues at the A.V. Club on a list of books they'd save from their burning kitchens.
G/O Media may get a commission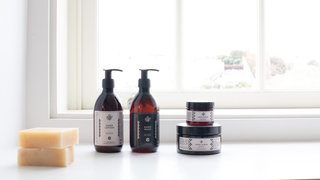 Exfoliate and Hydrate
The Handmade Soap Company
If as helping to revolutionize American eating by launching multiple generations of cookbook writers weren't enough, she got her job at Knopf—where she also translated Albert Camus and edited John Updike—in part because when she was working at Doubleday in Paris as a 27-year-old "girl Friday," she'd convinced her boss to take another look at a book that didn't yet have an English-language publisher:

"My boss went off to lunch with his fellow editors, and left me with a pile of stuff," she told the Jewish Chronicle in 2009. "I came to this lovely face," she said, referring to Anne Frank's photo on the advance copy of the French edition of the book. "I read it all day. When my boss returned, I told him, 'We have to publish this book.' He said, 'What? That book by that kid?' "
Of course, she succeeded.