The Log Cabin Republicans' case challenging "Don't Ask, Don't Tell" just took a dramatic turn: Judge Virginia Phillips has ordered the military to stop enforcement of the policy immediately.
Phillips had already ruled the policy unconstitutional. At the time, she said she would issue an injunction stopping the discharge of gays and lesbians in the military. In the meantime, the Justice Department argued against it, saying,
"A court should not compel the executive to implement an immediate cessation of the 17-year-old policy without regard for any effect such an abrupt change might have on the military's operations, particularly at a time when the military is engaged in combat operations and other demanding military activities around the globe."
The Obama administration has said it prefers to see the policy undone through the legislative process, though the Senate was unable to agree to even discuss it last month.
G/O Media may get a commission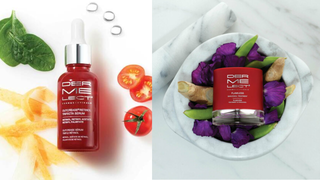 Save $19
Retinol Renewal Kit
But today, Phillips wrote in her decision,
The White House has not yet specified how it plans to proceed. We'll keep you posted.
Federal Judge Blocks Military From Enforcing DADT [TPM]
Judge Bans Don't Ask, Don't Tell Policy Worldwide [Politico]
Judge Orders Military To Stop Enforcing Don't Ask, Don't Tell [CNN]