The New York Times reports that Connecticut judge Barbara Bellis dismissed a lawsuit filed by relatives of the 2012 Sandy Hook Elementary School mass shooting that claimed 26 lives, including those of 20 children, before the case got to trial. Relatives of nine of the Sandy Hook shooting victims were plaintiffs in the case.
The plaintiffs' lawyers argued that manufacturers and distributors of AR-15-modeled assault riffles (the make Adam Lanza used to carry out the Newtown attack), were negligent when selling weapons to untrained civilians. The complaint named Remington Outdoor, the company that makes the rifle Lanza used, along with the wholesaler and local retailer of the weapon.
In her decision, filed on Friday, Judge Bellis invoked the Protection of Lawful Commerce in Arms Act, reasoning:
"To extend the theory of negligent entrustment to the class of nonmilitary, non police civilians—the general public—would imply that the general public lacks the ordinary prudence necessary to handle an object that Congress regards as appropriate for sale to the general public. This the court is unwilling to do."
G/O Media may get a commission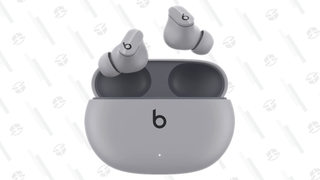 Though in some ways the case was successful for getting as far as it did (in April, Bellis ruled that the case could proceed), the judge's decision represents a blow to gun control advocates who have so few victories in this country. Per the Times:
"The case represented one of the most serious legal threats to the gun industry in years. Hillary Clinton, then in the middle of a primary fight against Bernie Sanders in the Democratic presidential primaries, praised one of the judge's initial rulings in April."
The families plan on appealing the decision straightaway, according to a lawyer for the plaintiffs.