A New York federal judge has dismissed Sarah Palin's defamation lawsuit against the New York Times, a much-needed win for freedom of the press in an era of alternative facts.
The former Alaska governor/vice presidential candidate/tabloid fixture sued the Times in June over an editorial that had suggested a link between Tuscon, Arizona mass shooter Jared Lee Loughner and a map placed in an ad by Palin's political action committee. The Times issued a correction the next day, writing:
An editorial on Thursday about the shooting of Representative Steve Scalise incorrectly stated that a link existed between political rhetoric and the 2011 shooting of Representative Gabby Giffords. In fact, no such link was established. The editorial also incorrectly described a map distributed by a political action committee before that shooting. It depicted electoral districts, not individual Democratic lawmakers, beneath stylized cross hairs.
Palin filed suit two weeks later, however, writing that the correction "did not approach the degree of the retraction and apology necessary and warranted by The Times's false assertion that Mrs. Palin incited murder."
On Tuesday, Manhattan Judge Jed Rakoff sided with the Times and offered a strong defense of political journalism. "Nowhere is political journalism so free, so robust, or perhaps so rowdy as in the United States," he wrote. "In the exercise of that freedom, mistakes will be made, some of which will be hurtful to others."
G/O Media may get a commission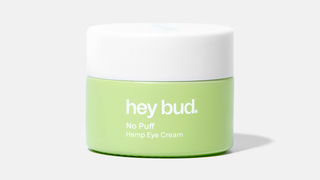 15% off
Hey Bud - No Puff Hemp Eye Cream
"Responsible journals will promptly correct their errors; others will not. But if political journalism is to achieve its constitutionally endorsed role of challenging the powerful, legal redress by a public figure must be limited to those cases where the public figure has a plausible factual basis for complaining that the mistake was made maliciously, that is, with knowledge it was false or with reckless disregard of its falsity," he continued. "Here, plaintiff's complaint, even when supplemented by facts developed at an evidentiary hearing convened by the Court, fails to make that showing."