As we learned during Monday's finale of The Bachelor, Juan Pablo might like Nikki "a lot," he just didn't want to give Chris Harrison and American the satisfaction of knowing that he loved her. But as his social media presence and a sickeningly sweet YouTube video posted Wednesday prove, he really, really does.
After the finale aired, Harrison said in an interview with ABC News (the premiere source of Bachelor content) that he thinks Juan Pablo really does love Nikki and has told her that but didn't want to say it during the finale. Other rumors indicate that Juan Pablo's "surprise" during the "After the Final Rose" special was that he was going to propose to Nikki during the episode – or at least, that's what he told producers. Clearly he didn't go through that plan as a way to prove to them that they don't control him.
Harrison also said he didn't mean to talk so much about whether Juan Pablo and Nikki were in love or not, but that he just wanted to get to the bottom of their weird relationship dynamic. He said he felt sorry for Nikki during that interview:
I wasn't harping on him so much to make him say "I love you," that's kind of irrelevant to me. It was just, things weren't adding up and it was just bizarre. Their body language was telling me one thing and his words were telling me another. It was him. She wasn't allowed or able to speak her mind. I almost felt sorry for her. She was uncomfortable. He was making her uncomfortable, and I assume, I'm hoping at least, it was just an orchestrated event by him to somehow and in some way, get back at me or the show, I don't know what his motivation was for what he pulled last night. That was the most puzzling thing.
G/O Media may get a commission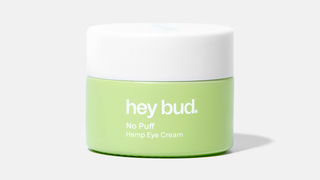 15% off
Hey Bud - No Puff Hemp Eye Cream
"I'm not sure what the endgame or goal was in not speaking about his feelings," Harrison wrote in his EW blog on the episode. "I know it's something Nikki was very uncomfortable with, but I think she really felt like she needed to support her man. I'm not sure when or where along the way Juan Pablo decided to fight this whole process, but he certainly did."
"He had trouble embracing being the Bachelor," Harrison repeated to ABC News. "He had trouble getting into the process." But Juan Pablo didn't have trouble embracing being the Bachelor; he had trouble embracing the fact that people didn't like him and that the show didn't support him.
After the finale, Juan Pablo also posted this Instagram picture with the caption "We are FREE."
Nikki has taken to Twitter as well to share her displeasure with the negative response to her new relationship. Other than that, she's not being quite as political about the whole thing.
Juan Pablo claimed on Twitter that his People magazine blog, which usually goes up the day after the show airs, hasn't been posted yet because they're "waiting for PRODUCTION to allow People Mag to POST it." He and Ferrell appear on the cover of People this week but said they won't be doing any other press. At least, they won't be doing press that isn't Juan's own personal video message for his "love" Nikki: Juan Pablo had musician Obie Bermudez take his words and make them into a song called "Adventures In Loving You." The video is a slideshow of pictures of the two of them together on the show and screenshots of Facetime sessions they probably participated in during their four month separation. The blurb on the video reads:
Thanks for these
INTERESTING 4 months of HIDING,
now that the CHARACTER of 'The Bachelor'
is OVER, it is time for US to live our life for REAL.
Te ADORO
Juan Pablo