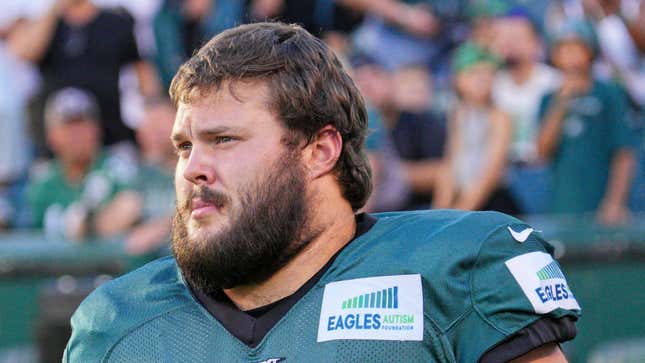 Less than two weeks out from the Super Bowl, the Philadelphia Eagles are down an offensive lineman after rookie reserve player Josh Sills was indicted on rape and kidnapping charges this week. Previously expected to suit up for the big game against the Kansas City Chiefs, the NFL added Sills to the Commissioner Exempt List on Wednesday afternoon, meaning he will not be allowed to practice, play, or travel with the team, according to TMZ.
The indictment stems from an alleged incident that took place in Ohio in December of 2019, in which officials say Sills "engaged in sexual activity that was not consensual and held a victim against her will." Both Sills, who was not yet employed by the Eagles, and the young woman were 21 years old at the time. After the Guernsey County Sheriff's Office conducted an investigation, a grand jury later indicted Sills on one felony count of rape and one felony count of kidnapping, authorities told the Associated Press Wednesday. Sills' attorney, Michael Connick, maintained that the allegations are false.

Though sexual assault and misconduct charges have sadly long been par for the course throughout the NFL, new details of Sills' case, which emerged Thursday, are nonetheless horrific. According to a police report obtained by TMZ, Sills allegedly forced a woman to perform oral sex on him for "approximately 20 minutes" in his car "until he did his thing."

The woman said that Sills, who she had known for the better of a decade and had attended high school with, had given her and her cousin a ride home one evening. When her cousin exited the car, Sills allegedly grabbed the woman by the neck, threw her down on the seat, unbuttoned her pants, and began to grope her, as she repeatedly told him to stop. Photos of the victim taken by police reportedly show bruising at the back of her throat, her inner lip, her right ear, and on the back of her left knee. Sills is currently scheduled to appear in court on February 16, just four days after the Super Bowl is set to take place in Arizona.

In a statement regarding the incident, the Eagles said, "The organization is aware of the legal matter involving Josh Sills. We have been in communication with the league office and are in the process of gathering more information. We have no further comment at this time."

G/O Media may get a commission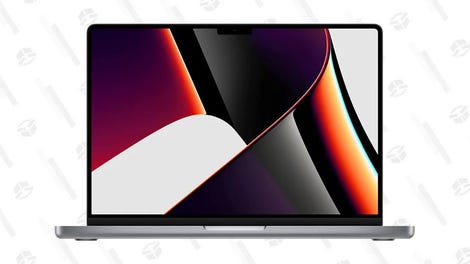 Save $300
2021 14" 1TB MacBook Pro
Josh Sills is not a starting player—in fact, he's an undrafted free agent who appeared in just one game this season—but that doesn't matter. In a year that has forced consumers to face the atrocities of the NFL head-on, from Deshaun Watson's alleged sexual misconduct towards at least two dozen women massage therapists to Damar Hamlin's harrowing mid-game cardiac arrest, the excuses left to be made for the league's sanctioned violence are few and far between. Now, days before the final matchup, the Super Bowl once again carries a shadow of sexual assault in its wake. Still, millions of households will tune in for the Doritos commercials, the Bud Light cans, and the highly questionable morals. This feels like a good time to remind the coaches and executives of the NFL that a highly profitable organized sport doesn't have to be a haven for sexual assault offenders, and while surely that outcome wasn't intended, it certainly wasn't prevented either.