Josh Duggar, the child of cult leader Jim Bob Duggar, is supposed to be in an Illinois rehabilitation center right now to treat his...sex addiction? Porn addiction? Is he addicted to love? I'm not sure about that part, but I am sure that I've read that some sources have allegedly reported that he never actually showed up to rehab and that he's just "hanging out" in Arkansas instead.
"Josh definitely wasn't there," the onlooker says. "It was very strange."

In another surprising twist, the family's private plane took a mystery trip on August 27 across the Duggars' home state of Arkansas. The plane arrived in Paragould...The Christian clan does not have property in the area, and no friends or extended family members are from the town. Also, there are no rehab centers nearby.
So did he hop in a rental car and drive back to the family compound, or is he on a roll there in Little Rock? Anything's possible, I guess. Some of my best friends are from Arkansas, and they claim Arkansas is fun as hell.

---
Gisele Bundchen threatened Tom Brady with divorce!
Writes Us Weekly:
Their spats have become so heated that Bundchen recently consulted with a divorce lawyer, says a Brady insider. "Tom thinks it's only a threat," says the insider. "But this is definitely a rough patch."
G/O Media may get a commission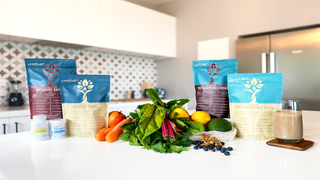 I guess that's what happens when a couple spends the entirety of your six-year marriage literally not saying a single word to each other. Honestly, I cannot even begin to imagine what those two talk about over coffee in the morning. Half an hour of loud sips? Tom yawns a few times and does some kind of smacking thing with his mouth? Maybe Gisele eventually says, "I'm gonna go wake up the kids," but that's more of a pronouncement, you know? Not part of a conversation.
---
Waist trainers scare me. How is this OK?

---
2015 is weird, huh?
---
---
Contact the author at bobby@jezebel.com.
Images via Getty/AP/Screengrab