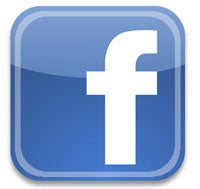 Are you a Jezebel regular? Perhaps an occasional reader of Gawker or io9? Whether you're a die-hard fan or an occasional browser, you can check out the best of our sites from the comfort of your Facebook or Twitter.
Just hit the "Become a Fan" button on any one of the Facebook pages below (especially ours, where you can mingle with other Jezzies). We're also on Twitter, if that's more your flavor. And we never spam our pages or feeds; it's only the best-of-the-best.
Gawker Media Facebook Pages:
Jezebel
Gawker
Gawker TV
Deadspin
Valleywag
Gizmodo
Kotaku
Lifehacker
Jalopnik
Fleshbot
io9
Jezebel's Twitter can be found here.