After more than a decade on the air, a typical 42-minute episode of any installment of Bravo's Real Housewives is often one long ad for low-cal margaritas, fat-binding shapewear, non-existent toaster ovens, sports bars, gyms, nail polish, and mass-produced sequin jumpsuits. The housewives are hustlers and their best scam might be Cameo, the newish service that lets Bravolebrities, influencers, and mid-tier celebrities charge anywhere from $5 to $200 to send you a very a personalized video shoutout.

Unproduced, unedited, and filmed far from the watchful eye of overbearing publicists, D-listers like Perez Hilton, MTV's Johnny Bananas and Snooki make 75 percent of whatever they charge you to give birthday shoutouts and best wishes on new jobs. Did your Kardashian-obsessed best friend just get engaged? Too bad; Kim and her sisters are too high-profile for Cameo. But for $150 you can get Kardashian-adjacent Jonathan Cheban to wish your pal the best with wedding planning. If you're looking for something cheaper, Bella Thorne will do it for $95 and Jon Gosselin will do it for only $40. Caitlyn Jenner is on Cameo but charges a steep and unprecedented $1000. "Lee Garrett, a former Bachelorette contestant perhaps best known for his racist comments, goes for $5," Amanda Hess pointed out in the New York Times.
Bravolebrities abound on Cameo. The richest of the bunch—including Bethenny Frankel, Lisa Vanderpump, and Kandi Burress, who make most of their money off-screen in big business deals—aren't available on Cameo, but New York housewife Carole Radziwill (reportedly worth $50 million) will do one for only $70. Cameo is, Hess writes, "a kind of celebrity ventriloquism—the opportunity to project your voice through a famous host."

But that ventriloquism can easily slip into a ridiculous display. Hess managed to get a bunch of back-half-of-the-alphabet-listers to recite "Peter Piper picked a peck of pickled peppers," resulting in a funny but ultimately bleak mashup of the desperation to elongate fame's 15 minutes. After reading Hess's fascinating piece about the service, I had an idea: What kind of leftist political slogans could I get Bravolebrities to say for a couple of bucks? If these "whos" were willing to brave an alliterative nursery rhyme, then would some of the more familiar faces of Bravo's primetime be willing to commit to controversial slogans like "Abolish ICE"?

Cameo is usually pretty low-stakes: the videos don't travel very far and most of the celebrities on Cameo don't get dressed up or done up for these videos—a sure sign that they know no one they care about is watching. As of today, I have never seen a viral Cameo. Knowing all of this: How far would an already wealthy C-lister go just to pocket a little cash?

Jezebel made six politically-charged requests from various Bravolebrities, including a handful of housewives who definitely voted for Donald Trump. To be clear, in every request, we identified ourselves as "Jezebel." (Google it.) Cameo participants don't have to accept requests, and the service doesn't charge patrons until they have the video in their hands.

G/O Media may get a commission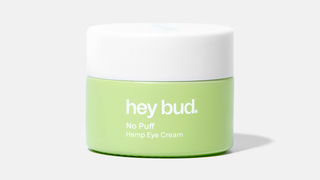 15% off
Hey Bud - No Puff Hemp Eye Cream
---
The first request went to Vicki Gunvalson of The Real Housewives of Orange County, currently the longest-reigning housewife in franchise history. I asked her to say, "healthcare is a human right" (cost: $100). Gunvalson—once gifted a metallic handgun by her son-in-law during Season 12 of RHOC—is a Republican according to a now-deleted tweet from Andy Cohen. She once tweeted that Melania Trump looked like a #classact at the inauguration and argued with a fan who expressed dismay at her excitement around the new president. She is worth a reported $7 million and takes home $500 thousand per season.
Gunvalson was slow to respond to the Cameo request and eventually declined to create the video. "i do not talk aboit [sic] political views. I'm sorry!" she wrote in response. I am forced to believe that Gunvalson does not believe healthcare is a human right or, at least, knows better than to say otherwise on the record.
With five chances left, I turn my attention to the New York housewives. Ther­e is a moment in the Season 9 reunion where the ladies are reliving the weeks, days, and hours leading up to the election. It's very obvious which political camp each of the seven women fall into because three of them—Dorinda Medley, Carole Radziwill, and Bethenny Frankel—all say without hesitation they voted for Hillary Clinton. The other four "plead the Fifth" when pressed by host and executive producer Andy Cohen. Tinsley Mortimer says she didn't vote, that she forgot to fill out her absentee ballot on time which makes Carole Radziwill explode into a fiery ball of Instagrammable #Resistance signs.
But Ramona Singer and Sonja Morgan trip over each other to map out the degrees of separation between themselves and Donald Trump. Knowing Sonja Morgan's political leanings, will she say "tax the rich" for $89?
Out of all of the housewives I know and love, I worry about Sonja the most. The ex-wife of moneybags John Adams Morgan, she's been through the wringer both emotionally and financially, including a Chapter 11 bankruptcy, and most of it was captured for entertainment purposes. She is the butt of every joke: She's always clogging the toilets! The ceiling is leaking! She is forever coming up with a get-rich-quick scheme (see: toaster oven, poop pills, a Nigerian football team, a party planning company). She's not poor, she's just housewife-poor. (Her net worth is reported to be around $8 million.) Poverty is relative on Bravo; maybe she needs the $89.
Though she goes off on a little tangent about her vegan retreat in Costa Rica (that's in Costa Rica, in case you didn't catch it the first time she says it), Sonja brings humor, confusion, and delusion. I watched it 15 times in a row. "We must tax the rich." - The ancient proverb of the ex-wife of a massive billionaire. She got paid and only one of us is $89 poorer now. Maybe one of her get-rich-quick schemes is finally paying off.
---
I thought Ramona Singer—who literally cried "But her emails!" while debating Hillary Clinton's candidacy on an episode of RHONY—and worth a reported $18 million (despite Ramona Pinot being available nowhere because it's bad), was going to be a little tougher.
Upon a cursory search of her past tweets that include the word "Trump," it seems that Ramona knows better than to engage in the political back-and-forth on social media, but a history shows a handful of tweets about both Donald and Ivanka written in a tone that suggests these are people she admires (many tweets are of her trying to convince Trump to let her on The Apprentice).
Ramona's social media history makes it clear that she's apathetic on social justice; she has never lent public support to Black Lives Matter or engaged in any way in the national movement about the disproportionately high number of murders of black men and women at the hands of law enforcement. But would Ramona's apathy, and likely disagreement, prevent her from netting $100 for saying "Black Lives Matter"?
In front of a mosaic of small pictures of Marilyn Monroe that make up one larger image of Monroe, Ramona says she wants "all of us at Jezebel to know that black lifes matter. They do." She netted roughly $75 for making this five-second video.
Ramona's video gave me pause. Sonja Morgan's sing-songy "tax the rich" was funny—she seems to be in on the joke. But Singer's Cameo is downright depressing, and not a result we had initially anticipated when we put in the request. Ramona's video provides viewers an initial slack-jawed laugh followed by a deafening silence of discomfort that lasts much longer. We asked the housewives to recite flattened political slogans to as an experiment, but it was Ramona's missive that underscored exactly how much they would be flattened, and how cheaply.
Sure, she was asked to say "Black Lives Matter" for money and that's exactly what she did. But the relatively small dollar amount that it took for her to parrot a slogan that carries with it a violent history of racial discrimination, as well as the lives and well-being of millions of black Americans, is telling. That Singer is willing to take money when she's never once used her massive platform to endorse the cause for free, says a lot about the housewife hustle and the microfame that enables it. If everything is for show—every drama little more than fodder for the camera—then it follows that the seriousness of Black Lives Matter would be treated as just another opportunity to make some cash.
---
While Ramona and Sonja were willing to repeat leftist slogans for a couple of dollars, but their castmates, Jill Zarin and Dorinda Medley, declined. Zarin would not say, "Abolish ICE," first asking what ICE was. After clarifying that ICE stood for Immigration and Customs Enforcement, Zarin declined, calling our request "too political." Medley did not respond to our request to say "arm teachers with resources, not guns." Instead, she let the request expire. Since she is a supporter of the liberal agenda and close friends with Clinton, her refusal surprised me. Maybe she's a loyal Jezebel reader (or could Google) and could see this coming from a mile away.

---
With one last shot at making history, it was time to approach the only man on my roster: Vanderpump Rules's DJ James Kennedy, who has risen to fame in the inSURlar world of LA's hottest waitstaff. (He is worth a reported $600 thousand). In full disclosure, I paid recently Kennedy $50 of my own money to roast my fiancé for going on a work trip to Africa the weekend of our anniversary and I'd do it again in a heartbeat. But roasting a fiancé and asking Kennedy to reflect on class disparity and advocate for the political empowerment of the working class isn't exactly the same sentiment.
I asked Kennedy to say, "Join the DSA, comrades!" and I'm thrilled to report that he enthusiastically wants you to start using the word "praxis" in daily conversation.

"What's going on, Jezebel? It's James Kennedy from Vanderpump Rules your favorite, the white Kanye West," he says in this iconic video. He continues: "Wanted to say you should join the DSA, comrades!"
Welcome to the struggle, comrade Kennedy.
---
Cameo's main attraction is that it is a direct pipeline from minor celebrity to fan, untouched by publicists. It's clear some of its celebrities are on the service to make uncontroversial content for a quick money (take, for example, the accidental singing sensation Rebecca Black who eagerly wishes fans happy birthdays and congratulates one for becoming an astronaut with endearing earnestness). But others are clearly willing to cross a kind of unspoken line.  
I did not make the Cameo request to Ramona Singer thinking she believes Black Lives Matter or that she has any lingering thoughts, let alone empathy, for the movement or the people it represents. In fact, I was positive she would decline the request much like her castmates did and there would be room for commentary about how Singer's conservative politics are so deeply-rooted that she won't even take money to say something she doesn't believe. But that completely backfired. It's hard to deny that, for Singer, Cameo is a means to an end, regardless of what she's asked to say. On Cameo, a request to endorse Black Lives Matter is little more than just another Happy Birthday video. Jezebel's Ellie Shechet once wrote that Ramona reminded her of Trump; perfect for reality television entertainment and very little else.
---
What made the housewives so interesting in their inaugural years was their anonymity—their everywoman demeanor. As the show gained popularity, they became famous, transformed into household names and characters watched weekly. They were C-list celebrities who flew under the radar but still reaped the benefits of the perks of being a real person. What once was a documentary-style show about the lifestyles of rich women around the country soon became a show about microfame inhabited by women who learned from watching cast members rotate on and off that, in order to keep hold onto that fame, they needed to spend a good amount of time generating controversy and yelling at each other.

In Season 3 of Real Housewives, Bethenny Frankel is standing in an empty grocery store practically begging people to taste her vegan brownies (no one does) and now she's a mainstay on New York Post's Page Six. Because many of the OG wives have stayed on the air, the show is now about famous people pretending to be regular people by acting like insane people. It's a simulacrum of reality as much as it is a simulacrum of fame.
These requests started as a joke, and some of the jokes landed, while others felt sinister. I wanted to do the owning, but now I feel owned, taken in by the circularity of the particular kind of fame accessible to a Bravolebrity. But it's the age-old question, right? If a housewife records herself saying something liberal in the woods and nobody watches it, did she really ever say it at all? At least DJ James Kennedy seems really enthusiastic about joining the DSA.
Caroline Moss is the co-author of HEY LADIES! with Michelle Markowitz. Her new series of children's books comes out in March 2019.
Senior Producer: Jennifer Perry, Creative Producer: Joon Chung