Christina Aguilera fans have been waiting forever and then some (about six years since 2012's Lotus) for new music from the pop icon, and it looks like their time has finally arrived....maybe. I don't know. Help me out?
On Tuesday morning, Aguilera posted a 15-second clip (soundtracked by violins) in which she narrates: "I feel, in life, when you get to a place where you feel so comfortable and so routine, then, you know, you have to stop and start from scratch." When the thought concludes, she strikes a match and we hear one second—literally, one second—of what could be new music, certainly something in a sultry, R&B-pop vein not too far off from what we've known her to produce.
According to my friend, former coworker and nearly certifiable Aguilera academic, the single second might be part of an upcoming single titled "Accelerate," which may or may not drop on May 3, and may or may not be featured on an upcoming album called Liberation.
Fans deduced the name from a live recording at Aguilera's gig in Azerbaijan over the weekend, where her voice can be heard declaring, "X, Xtina, exhale, explore, express, experiment, exploit, exclusive, exist, expire. My existence has no expiration. This is my liberation. This is our liberation. Be liberated with me. It's time for a liberation!" Check that out here:
G/O Media may get a commission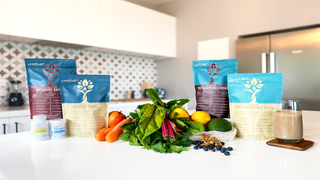 That's not all, and yes, this rollout is really doing the most: There's also a tweet from Sunday (below) which fans assume breaks down each song on the album? It looks more like a video still to me, but who knows? There are 12 of them, which is a pretty standard number of tracks for an album...
Here's what we do know, for sure: Aguilera has started making the press rounds, just last week paying James Corden's Carpool Karaoke a visit. I wondered then, "Hey, what's she promoting?" Apparently, it's this. This is it. Welcome back, Christina.