This week on Last Week Tonight, John Oliver took on the destructive language surrounding the refugee crisis in Europe.
From David Cameron's fearmongering use of the term "swarm" to describe refugees to Fox News's misleading use of old 2010 footage showing people chanting in Arabic on a train, politicians and news outlets worldwide are doing their goddamn best to build a fence of racism and hatred to protect citizens from the traumatized people who need their help.
Oliver points out that low-income immigrant populations actually help boost the income of everyone else, and would help even out Europe's declining birth rate—however, this is something only Germany appears to understand; Hungary's mistreatment of refugees has gone viral, and Slovakia will only take Christian refugees because they "don't have any mosques."
In response to interviews with an incredible wheelchair-bound Syrian teenager named Noujain Mustaffa, who wants to be an astronaut and is obsessed with Days of Our Lives, Last Week Tonight pulled some strings and reunited her favorite characters Sami and EJ, the latter whom Oliver had resurrected by a witch doctor.
And elsewhere this weekend, Salma Hayek and Queen Rania of Jordan, whose country currently hosts approximately 1.4 million Syrians (over 20% of their total population), spoke about the crisis at this weekend's 2015 Global Citizen Festival—watch below:
G/O Media may get a commission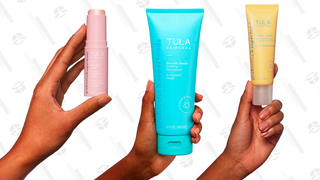 ---
Contact the author at ellie@jezebel.com.