After engaging in some vintage Ross-and-Racheling over the summer, rumors are floating that John Mayer proposed to Katy Perry but she turned him down like a maid does beds in a Julian Fellowes drama. Way harsh, Tai. Popcrush reports:
Perry "doesn't feel ready" for another trip down the aisle so soon. "John's proposal really unnerved Katy," an insider revealed. "Even though they have discussed it, she thought it was too soon. John was gutted."

The source continued, "Katy loves John, but doesn't feel she has had enough healing time since her divorce. She told him she just needed a bit more time to feel whole in herself again."
Do you think John Mayer is literally running through the halls of his high school screaming at the top of his lungs right now? Get it, because like in that song? [Popcrush]
---
Oh dear.
G/O Media may get a commission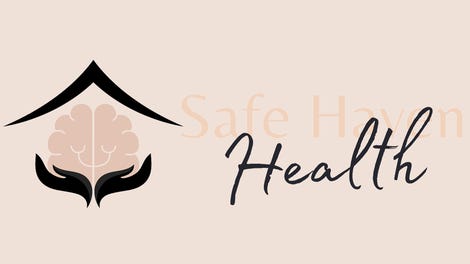 Addiction counseling
Safe Haven Health
Amanda Bynes' lawyer counters that her account has been hacked, given that she's still firmly ensconced in the UCLA Medical Center with no access to phones or Internet. Which, by the way, is running her $3,500 a day — a fee that SAG will only partially cover. Should she stay for a full year (and long-term inpatient treatment has been recommended by the doctors), it'd come out to $1,277,500. [TMZ, NYDN]
---
If you see a helpful Pippa Middleton tip about how to get engaged ("Saying yes, taking the ring out of the box and placing it on your finger is one good way to become engaged") it is because she might just have gotten engaged to 18th century Dickensian street urchin Shoeless Nigel. JK, Ken-doll looking stockbroker Nico Jackson. [Radar Online]
---
As ever, Taylor Swift's ginger puggle Ed Sheeran leapt to her defense post-VMAs and told the press at a Portland, Ore. meetup that she was actually captured saying "Shut the fuck up" to Selena Gomez as a response to what Gomez had just said about Miley Cyrus possibly winning for the music video category. Not to One Direction for being trouble when they derped in, or whatever.
More importantly, do people in Portland care about this? I thought they only cared about artisinal gluten-free tacos and the properties of papYAY mache. [Us Weekly]
---
It's getting hot in here (so hot!) so Kim Kardashian wants to take off all her clothes for Playboy now that she's not pregNorth anymore. Or, as she put it: "As soon as I pop this thing out, I want to do Playboy or some nude shoot." Kaaaaaaay. [Radar Online]
---