John Goodman, the star of Roseanne who most of America still loves, has finally commented on the show's shocking cancelation. After being approached by a reporter for Entertainment Tonight at an auto repair shop (very rude of them), Goodman went with the expert line, "I'd rather say nothing than to cause more trouble."
Dissatisfied with the whole "nothing" bit, the reporter pressed for more, and asked Goodman how he's doing. "Everything's fine," Goodman said. But the reporter kept going as the actor tried to escape in his freshly repaired Audi. When asked for "any comment on any Twitter or anything," Goodman said, "I don't know anything about it. I don't read it. Thank you."
Then, finally, as the exceedingly generous Goodman was mere inches from stepping into the driver's seat and driving away forever, the reporter asked about his odds at the Emmys.
"I wasn't gonna get an Emmy anyway," Goodman said. "I've been up there [11] times already, and if I didn't get one I'm not gonna get one."
---
Per a report from TMZ containing information from several sources "close to Drake," presumably his publicist or, you know, himself, the rapper has been financially supporting Sophie Brussaux, the mother of his rumored child, to the point that she lives "comfortably."

G/O Media may get a commission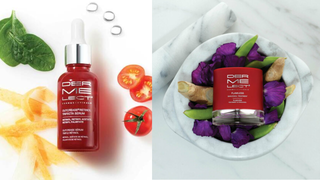 Save $19
Retinol Renewal Kit
The source also claims "Drake plans to take a DNA test to figure out any possible future legalities" and that "he feels there's a slight chance the kid is his." Slight! A slight chance! Whatever you say, dude.
But that's not even the funniest part of the piece! No, that honor goes to this reveal from one of the sources:
And get this — sources working on Drake's new album tell us he planned to reveal everything about his new son on his upcoming album — a plan that will obviously need some tweaking.
To paraphrase my coworker Kelly Faircloth, is Drake accusing Pusha T of breaking the embargo on his son?
[TMZ]
---