Hahahahahaahahahahaaahahahaahaahahhahaahahahaah. Ha. HA. Girls Gone Wild founder/angry orange hexagon Joe Francis was just sentenced to 270 days in county jail for attacking a woman at his mansion in 2011.
As we previously reported, 3 women had accused Joe of taking them to his Hollywood home — following a night out — and refusing to let them leave. He was also accused of attacking one of the women, choke-slamming her head into his tile floor.

Francis was convicted on 5 charges total, including assault, 3 counts of false imprisonment, and 1 count of dissuading a witness from reporting.

...According to our count, Joe has been ordered to serve at least 270 DAYS in county jail.

He's also been sentenced to 36 months probation and has been ordered to complete a Level 3 Anger Management course.

He's also been ordered to complete 1 year of psychological counseling at a rate of 1 session per week.

During the sentencing, the judge expressed serious concerns with Joe's explosive temper — and warned that it could get him in trouble in the future unless he learns how to keep his cool.
Ha ha ha ha ha ha ha ha ha. Ha. Ha ha ha. Haaaaaaa. [TMZ]
---
Rihanna and Drake had an erotic dinner together maybe and probably rubbed chocolate-dipped strawberries on each other's butts I bet. #sensual
"Drake came in around 10 p.m. with 10 people and had four large security guards," a spy tells E! News. "Rihanna came about an hour later, alone, not counting her security. They sat in a back room, the lights were dimmed, and there was sort of a barricade of tables blocking their group off."

As they munched on lobster tacos and crab cakes and downed shots of Canadian Club, Rihanna and Drake sat across from one another and talked.
G/O Media may get a commission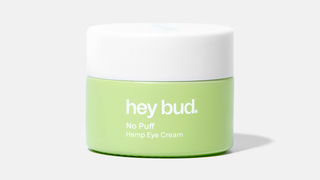 15% off
Hey Bud - No Puff Hemp Eye Cream
EROTICALLY. [Wonderwall]
---
Brooke Shields weighed in on Miley Cyrus because sure.
'I was Hannah Montana's mother!' she said, adding with mock shock: 'Where did I go wrong?'

She then expressed genuine concern, saying: 'I just want to know who's advising her, and why [the racy display] is necessary.... [Our children] can't watch that.

'I feel like it's a bit desperate,' she said.
K. Other celebrities I'm still waiting to hear from about Miley Cyrus: Greg Kinnear, Ernie Hudson, the ghost of Slobodan Milošević, Kate Gosselin, Turtleman, Turtleman's friend who holds the bag, Rip Torn, Dr. Jill Biden, and the dog from The Artist. TICK-TOCK, GUYS. [DailyMail]
---
Some other thing about Miley Cyrus doing something involving butts. [MissInfo]
Also, Paula Patton isn't mad about Miley grinding on her husband's private penis. [DailyMail]
Justin Timberlake is similarly on board. [Radar]
Baywatch star Alexandra Paul is being threatened by a terrifying German. [TMZ]
Ed Westwick and Jessica Szohr went shopping for grocery-food. [JustJared]
Lamar Odom has moved back into the great big mansion he shares with Khloe, which maybe means that they're working it out or maybe means nothing. [Radar]
Alec Baldwin will not face charges for glowering at a paparazzo. [ContactMusic]
Christina Hendricks says she wants to be on Game of Thrones. As the kids say, I SHIP THIS. #strongbelwas [BuzzFeed]
Jennifer Lawrence and Nicholas Hoult went for a bike ride. [E!]
Vanessa Hudgens wore this. [JustJared]
Michael Bublé and his wife had a bablé. [Reuters]
Tuesday accomplished. Dance it out.

Images via Getty.