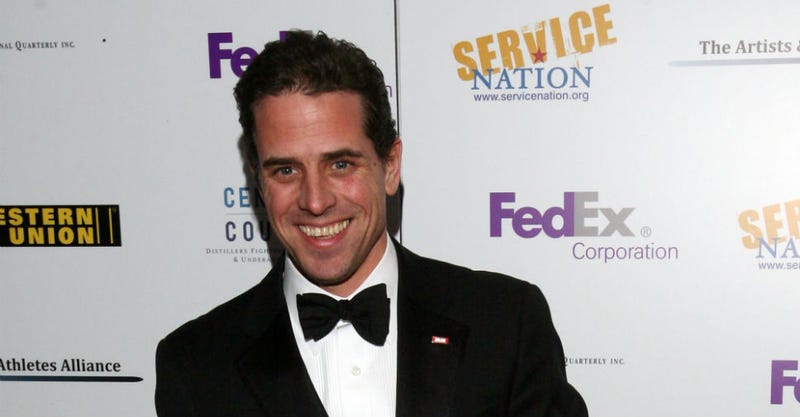 One of Vice President Joe Biden's sons likes to do a little cocaine, it seems.
Hunter Biden, the second son of the V.P., was kicked out of the Navy after he tested positive for partying like an extra in a Miami Vice episode. According to a report in the Wall Street Journal, Hunter Biden joined the Naval Reserve in 2013 and things went downhill quickly. He started his commission as an ensign, to follow in his grandfather's footsteps, but OOPS failed a drug test shortly after joining up. A Naval spokesperson confirmed to NPR that Hunter Biden had been discharged, but declined to give further details.
Navy spokesman Cmd. Ryan Perry tells Bowman: "Ensign Hunter Biden was selected for commission through the Direct Commission Officer Program in 2012. In May, 2013 he was assigned to the Navy Public Supports Element East in Norfolk, Virginia. He was discharged from the Navy Reserve in February, 2014. Like other junior officers, the details of Ensign Biden's discharge are not releasable under the Privacy Act."
Hunter Biden is married with three children and currently serves as managing director for Rosemont Seneca Partners. "It was the honor of my life to serve in the US Navy, and I deeply regret and am embarrassed that my actions led to my administrative discharge," he said in a statement released Thursday. "I respect the Navy's decision. With the love and support of my family, I'm moving forward."
Image via Getty.