On Tuesday morning, Vice President Joe Biden gave a long—very long— speech about sexual violence at the United State of Women Summit in Washington, D.C. So long did Joe Biden take to rail against the abuse of power baked into our patriarchal system, in fact, that MSNBC's Irin Carmon reported via Twitter that the rest of the summit's schedule was truncated; she also noted that several activists found his descriptions of abuse "triggering."
Biden's speech was slightly rambling, occasionally powerful, and at some points, in extremely typical Joe Biden fashion, wildly crass and apparently unaware of the survivor-sensitive protocol surrounding how we speak about rape and sexual violence. Women who have suffered domestic abuse "are raped again and again and again by the system," he intoned during one particularly cringe-worthy moment. In another, Biden imitated a man who doesn't intervene in an abusive situation, saying, "I know he bangs her around, but you know, it's not my place."
Much of the speech focused on "changing our culture" and encouraging bystander intervention. "You guys in the audience, we've gotta overcome this social discomfort of calling out the misogyny that happens when no women are present: the locker room talk, the bar banter, the rape jokes," he said. "As a man, maybe it makes you uncomfortable, but if you let it pass because you wanna become of the one guys, you become an accomplice."
"Alcohol abuse on campuses certainly makes the problem worse, but the answer isn't to shame women for drinking," he also noted. "We have to educate everyone about the importance of respect and mutual and affirmative consent. And consent isn't, 'Well, I didn't hear no.'"

G/O Media may get a commission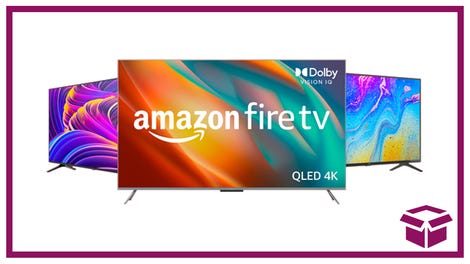 Ooh. stunning.
New Amazon Fire TVs
In the speech, Biden declared the issue of gender equality "literally, not figuratively, the cause of my life," which is in many ways accurate—in 1990, he introduced the Violence Against Women Act (something he did not let anyone forget in this speech), created the Task Force to Protect Students from Sexual Assault in 2014, and later that year, helped launch the It's On Us initiative. Just last week, he wrote an open letter to the woman sexually assaulted by Stanford student Brock Turner.
Rather inconveniently, Joe Biden also chaired the Senate Judiciary Committee's hearings on Anita Hill's sexual harassment allegations against Clarence Thomas, where he chose not to call witnesses that would have corroborated Hill's claims and was seen as failing to protect Hill from public smear attacks, actions for which he has never apologized.
The hypocrisy is tough to swallow; the very system of fundamental gender inequality that Biden is supposedly railing against is the same one that allowed him to quietly reset his public narrative as a champion of women.
But after many years of genuine hard work on behalf of women and college students, and loud, highly-publicized statements meant to draw awareness towards the issue of sexual assault, how much should that matter? Is it possible that a disruptively long and slightly offensive speech about sexual violence by a powerful white man with a spotty record could be, perhaps, a net positive?
Seriously, you tell me.