Disgraced Arizona sheriff Joe Arpaio wants Attorney General Jeff Sessions to investigate whether he lost his 2106 re-election bid due to improper influence from the Obama administration, or because everyone just got tired of what a racist asshole he was.
Arpaio was the controversial sheriff of Maricopa County for 24 years until he lost to Democrat Paul Penzone in 2016. The day before early voting began, a federal judge found Arpaio guilty of civil-contempt charges stemming from a years long racial-profiling case; federal prosecutors announced they would pursue a criminal-contempt charge against him as well.
Arpaio's attorney, Mark Goldman, claims Obama's Department of Justice orchestrated the timing of the announcements to produce negative headlines about Arpaio, causing an unfair sway against Arpaio leading up to the election. From The Arizona Republic:
"Straining credulity, this announcement came the day before early voting began in Arizona," Goldman wrote. "The general election was less than a month away, providing critical time for media outlets to continually address the criminal contempt referral."
But wait, there's more! The Washington Post reports that Arpaio's attorney is trying tie Arpaio's unfair treatment to the Russia investigation.
From the Washington Post:
In asking Attorney General Jeff Sessions for the investigation, Arpaio's lawyer Mark Goldman made parallels between the Justice Department's actions in Arpaio's case and its conduct in the investigation into whether Russia meddled in the 2016 presidential race and whether then-candidate Donald Trump's campaign was involved. Goldman cited an anti-Trump text message made by an FBI agent who was once part of the team conducting the Russia investigation.

"Given that these high-ranking FBI officials had no qualms about discussing methods of overthrowing the future president, it is more than reasonable to believe that the there was a concerted effort to steer and influence the election of Sheriff Arpaio," Goldman wrote in a June 1 letter to Sessions.
G/O Media may get a commission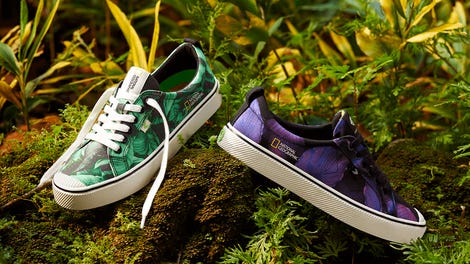 New New New
Cariuma + National Geographic
An incredibly impressive stretch! The Justice Department has declined to comment.
Last year, President Trump famously pardoned Arpaio of his criminal charges before he even faced sentencing. Now 86-year-old Arpaio is running for US Senate, because there is no end to this hellscape we're living in.