A victim/witness specialist serves as a guide and advocate for victims and witnesses as they navigate the often difficult and daunting complexities of the criminal justice system. As the word "victim" may imply, these witnesses are often abused, traumatized and require special guidance and care. Just like brides.
From a tipster comes a cover letter from a bright young thing looking for a job as a victim/witness specialist at the county level. The applicant states that are passionate about victim advocacy and have been looking for a position that will help those "who often lose their voice through the processes of our justice system." To that end, the applicant has an educational background in criminal justice. This all sounds quite promising. Yes, they have sent their application to the right place.
Any other experience or qualifications? Oh, yes. The applicant points to their time working at a bridal atelier. Brides, you see, are often traumatized, fragile and voiceless during the process of finding their wedding gown — so very similar to the thousands of victims who cycle through the judicial process. Wedding planning, criminal justice system: meat grinder, meat grinder.
From the applicant's cover letter (emphasis mine):
Most recently, I have been working as a Bridal Stylist at Wedding Atelier. Similar to a successful Victim Witness Specialist candidate, my role requires me to engage extensively with consumers, leverage my communication and rapport-building skills so as to understand their needs, advocate for a solution, and maintain a focus on driving results. While purchasing a wedding gown is far different from being a witness in court, they are both similar in their potential to be highly emotional and stressful experiences – both of which benefit greatly with the help of an advocate who has experience, patience, and the ability to develop a trusting relationship.
Additionally, the skills and experience acquired during my tenure as a bridal stylist are transferrable to this role in that the brides I have worked with frequently carry a large emotional burden, often juggling others wants and expectations, strained relationships with their families, and a desire to please their future husband and his family. As many victims of domestic abuse are afraid or unwilling to come forward, whether out of fear, lack of self-esteem or self-confidence, or shame, they need a strong ally who is familiar with the system and highly capable of keeping others confident in their decisions and in themselves. These are similar emotions that can hinder a bride from making the right choice for herself, and my experience in being that supportive voice is something that will help me excel in this position.
G/O Media may get a commission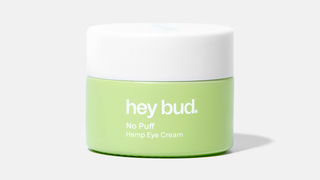 15% off
Hey Bud - No Puff Hemp Eye Cream
Do victim/witness specialists require experience with hyperbolic dramatizations and overly creative analogies? If so, definitely bring this person in for an interview.
Image via Gordana Sermek / Shutterstock.com.