Yes, he has a name: Nicholas Hoult. But how many of us learned about him via the persistent stream of Jennifer Lawrence media coverage? In any case, Gothamist reports that Hoult has been cast as Catcher in the Rye author J.D. Salinger in the upcoming—and oh so cleverly named—biopic, Rebel in the Rye.
Director Danny Strong adapted his screenplay from Kenneth Slawenski's 2011 biography, J.D. Salinger: A Life. And though Salinger is primarily remembered as a recluse, Variety reports that the film will chronicle his wilder days:
"The story will explore [Salinger'] rebellious youth, his experiences on the bloody front lines of World War II, enduring great love and terrible loss, a life of rejection to the pages of the New Yorker and his writer's block — which led to a spiritual awakening."

Hoult reminds me of my fuzzy mental portrait of Catcher in the Rye's protagonist, Holden Caulfield, with lips primed to pout or impishly grin, and long, delicate eyes that would crease softly as they narrowed in suspicion. Of course Holden Caulfield is not Salinger, though, according to the New York Times's review of Slawenksi's biography, "The Salinger who emerges from this book is a close psychological relative of his most famous creation, the teenager Holden Caulfield."
Neither Variety nor IMDB have noted a ballpark release date, but if you last encountered Salinger in high school, his biopic gives you an excuse to revisit his oeuvre. And, of course, there's always SparkNotes.
G/O Media may get a commission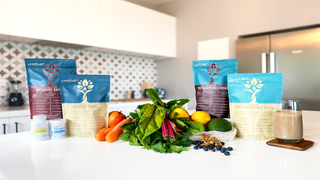 ---
Contact the author at rachel.vorona.cote@jezebel.com.
Image via Getty.