On a Hollywood Reporter podcast episode that aired this Tuesday, Jimmy Fallon was asked about that time when, a couple months before the 2016 presidential election, he interviewed obvious menace to humanity Donald Trump in a jovial manner. Remember how he playfully ruffled the badly mangled dog toy that sits atop the president's head??? Fallon replied that the period following Trump's appearance on his show "was definitely a down time." Go on….:

"'And it's tough for morale. There's 300 people that work here, and so when people are talking that bad about you and ganging up on you, in a really gang-mentality. You go, 'Alright, we get it. I heard you. You made me feel bad. So now what? Are you happy? I'm depressed. Do you want to push me more? What do you want me to do? You want me to kill myself? What would make you happy? Get over it….I'm sorry. I don't want to make anyone angry—I never do and I never will. It's all in the fun of the show. I made a mistake. I'm sorry if I made anyone mad. And, looking back, I would do it differently."
Fallon also said he "did not do it to 'normalize' him or to say I believe in his political beliefs or any of that stuff."
For the record I've just never gotten Fallon's appeal, but objectively this quote is very Jekyll-and-Hyde, or Heckle-and-Hide. TV seems to draw people who want everyone to like them yet are not humble in the face of glaring imperfection and downright failure. Go figure!
And while we're at it, I revisited that September 2016 interview and it's even more sycophantic and cowardly than I'd remembered. It's garbage journalism and not funny.
[THR]
---
Meanwhile, Melania enjoyed some tea and *checks notes*….complicity in torturing young children and their families.

G/O Media may get a commission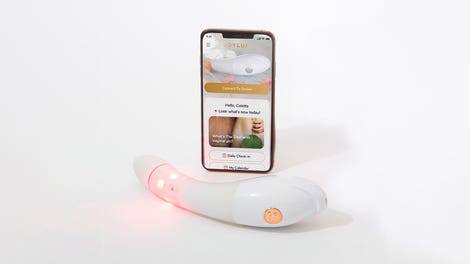 $50 Off
Joylux vFit Gold Device
[People]
---