Here's the thing about advent calendars: You always miss a couple of days. At least it means you get several pieces of chocolate while catching up! Unfortunately, in this case the chocolate is actually crap. And today, we've got a triple whammy, an unholy trinity courtesy of the season: the annual freakout about the "War on Christmas"; Elf on the Shelf; and random-as-hell Christmas albums.
Let's get the "War on Christmas" out of the way, first. Every year, like a moth-eaten Christmas tree skirt, out come the same old complaints about how schools ban trees and the ACLU and Obama have personally set fire to every nativity scene on every courthouse lawn in every small town in America. It's tiresome. Bill O'Reilly shitting a brick about "Happy Holidays" should not be a national tradition, but hell, at this point it's been going on longer than the now-unstoppable Elf on the Shelf.
And let's discuss Elf on the Shelf, shall we? The concept, for those of you who don't spend much time around kids or on Pinterest: It comes from a 2005 picture book (created by a mother and daughter, based on a family tradition) which suggests Santa dispatches elves to watch over children everywhere and report back about their behavior. The book comes with a stuffed elf, which parents are supposed to stealthily relocate daily until Christmas.
What a charming way to induct your kids into the era of the surveillance state! (Oh, and also terrify them.)
Both of those are fairly escapable, though. There's nowhere you can run from the flood of weird, unnecessary and often terrible Christmas music.
G/O Media may get a commission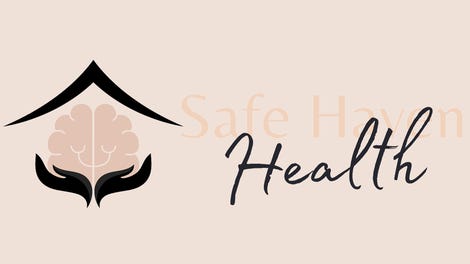 Addiction counseling
Safe Haven Health
Do you know how many people have released Christmas albums this year alone? Well, Jewel, for starters. Kelly Clarkson, of course. Tamar Braxton. Nick Lowe. Bad Religion. Kool and the Gang. And let's not forget the most unexpected effort of all, Duck the Halls: A Robertson Family Christmas.
Yes, the family from Duck Dynasty has released a Christmas album. The song list includes "Hairy Christmas," which apparently includes lyrics such as, "Like Jesus and Santa Claus/We got love behind these beards." And not only does it exist—the CD is actually a hit. It's the perfect gift for the cousin who didn't book his Duck Dynasty Cruise tickets before it sold out.
Look, it's discourteous enough that those of us who celebrate Christmas have to bombard everyone else with our music everywhere for an entire month. The least we could do is keep it to the classics, like "Wonderful Christmastime."
The exception: Mary J. Blige's A Mary Christmas. Jezebel heartily supports this addition to the canon of Christmas tunes.
Please do continue to nominate things you are not looking forward to for our ongoing Advent Calendar of Crap.