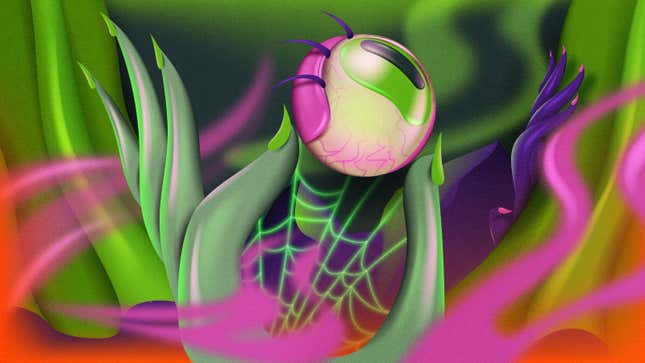 The only thing scarier than a scary story is a true scary story. Whether the veil momentarily lifted between our world and whatever else is out there, or humans revealed their true capacity for creepiness, these are the kinds of tales we want to hear in October.
As Jezebel does every year, we asked for your own supernatural experiences or just downright terrifying stories earlier this month, and once again, you all delivered. From haunted houses to scary plants (yes, plants) to run-ins with weird ass strangers, here are your 10 best submissions from our 2022 scary stories competition.
You can read all of them in the comments of our call-out post from earlier this month. And for your spooky convenience, we've rounded up links to the previous decade's annual scary stories posts: 2021; 2020; 2019; 2018 part 1 and 2018 part 2; 2017 part 1 and 2017 part 2; 2016; 2015 part 1 and 2015 part 2; 2014 part 1 and 2014 part 2; 2013.
Read on to scare yourself shitless as we roll into Halloween weekend.
(Editor's note: We've lightly edited these for style and length.)