This week, both Mayim Bialik and Melissa Joan Hart graced the pages of People to discuss their recent makeovers. As early 90s sitcom stars, however, these two ladies once battled for quirky teen fashion supremacy.
Upon hearing about Mayim's appearance on "What Not To Wear," I immediately thought of Blossom's wardrobe, which, I'm sorry, was heinous even for 1991, when both Blossom and Clarissa Explains It All started airing. I know this only because I was in 5th grade when these shows debuted, and I owned an equally heinous wardrobe. My sisters mocked me mercilessly. When I look at the pictures now, I understand why.
I have always taken the position that Blossom Russo was, for the most part, the poor man's Clarissa Darling. Perhaps my annoyance with Blossom comes from the fact that I, at 10, thought she had totally ripped Clarissa's style and tried to pass it off as her own. Now that I am 28, I am pretty sure that's not what happened. (In fact, now that I'm 28, I'm pretty sure both of these ladies owe a great deal of their style to one Penelope "Punky" Brewster, but that's another debate entirely.)
Anyway, in the interest of fairness, I decided to revisit the ol' Blossom vs. Clarissa debate (some of you may have seen me Twittering about this yesterday morning, before I decided it probably deserved a proper post of its own), in the hopes of settling, once and for all, just which of these ladies really deserves the title of 1991 Quirky Teen Style Queen. Blossom and Clarissa faced off in several categories: Entourage, Theme Song, and Overall Style. So who takes the crown? Let's break it down:



G/O Media may get a commission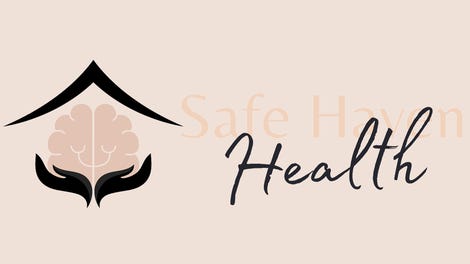 Addiction counseling
Safe Haven Health
Entourage: Clarissa Darling
Pros: Pet alligator named Elvis, hippie parents, and a best friend named Sam who only came to visit her through the window, via ladder, complete with his own "waah-waah" sound effect.
Cons: Her brother, Ferguson, aka Ferg Breath, aka Fergwad, the worst little brother in the history of television. Clarissa was always dreaming of ways to kill him. So was the audience.
Entourage: Blossom Russo
Pros: Cool but troubled alcoholic brother Anthony, cool but troubled piano playing dad, Nick, cool but troubled boyfriend, Vinny, and slightly insane but cool for the time best friend Six.
Cons: Her brother, Joey "WHOA!" Lawrence, who can only be considered an asset for the unintentionally hilarious music videos he forced us to sit through at the end of several episodes, Six's tendency to veer in to hyper-Gilmore Girls dialogue territory, Blossom's various "very special" run-ins with an assortment of jerks, losers, and fairly awful individuals who always seem to get in her way.



Advantage: Blossom Whoa-y Lawrence might be annoying, but nobody is as annoying as Ferguson Darling. NOBODY. And Blossom's relationship with her father and brothers was a bit deeper and ultimately more interesting than Clarissa's interactions with the Darlings. Blossom and Clarissa both touched on "very special issues," but it's hard to watch the infamous period episode of Blossom and not sympathize with her or her father. Clarissa's parents were likable, and the running theme of her mom making wacky healthy treats was fun, but ultimately they were background pieces, designed to highlight how quirky Clarissa was by comparison. Blossom pulled the heartstrings more often than Clarissa, so she takes this round.


Theme Song: Clarissa Darling




Theme Song: Blossom Russo




Advantage: Clarissa This was an extremely tough call. Though Blossom's theme song is insanely catchy and includes the word "opinionation," it's tarnished a bit by the stupid "look how quirky I am!" dancing intro. Clarissa's theme is equally catchy, and delightfully simple, as are the backgrounds and font used to present her fellow cast members. We get to meet both of their families in a wacky way, but the Darlings look amused in their intro, whereas the Russos look a bit embarrassed, and rightfully so. I'm going with Clarissa on this one.



Overall Style: Blossom Russo
Pros: Unique sense of style, unafraid to mix patterns, textures, colors; clearly has fun with her clothing; able to wear several completely different looks with ease and confidence.
Cons: A tendency to wear unflattering pleats and frumpy layers; a horrific collection of denim fisherman's hats with giant plastic flowers attached; an annoying insistence to remind us all that her name is Blossom by consistently wearing floral patterns.
Overall Style: Clarissa Darling
Pros: Totally fearless, unafraid to mix patterns, textures, colors; creative use of accessories; able to transform simple boring pieces like a denim shirt by adding wacky layers; could have easily graduated from the Stacey McGill/Claudia Kishi School of Fierce.
Cons: A heavy reliance on leggings, to the point of Lohan-esque obsession; wore "Mom Jeans" on more than one occasion; owned too many midriff-baring tops; a tendency to layer loud 80's pieces to the point of Agyness Deyn circa 2007 insanity, relied on headbands the way Blossom relied on dumb flower hats.



Advantage: Clarissa. They share a similar look, but Clarissa did it better and made it look effortless, whereas one gets the sense that Blossom, being the eternal over-thinker that she was, was always trying a little too hard. And Clarissa would never be caught dead wearing that outfit Blossom is rocking above. Pleated shorts with a leather belt? Better luck next time, Russo.



And The Winner Is: Clarissa Darling! Turns out my impression of these two hasn't changed much from 5th grade. Clarissa just seems more comfortable in her own skin than Blossom does, and her style seems effortless and truly unique as opposed to Blossom's style, which always came off a bit calculated (the hats put me over the edge) and hard to differentiate at times from the style of her best friend, Six. Both characters had their quirks, but it seemed as if Blossom had all the questions and Clarissa had all the answers. And that, in my opinionation, is what makes Clarissa the winner.


Team Blossom: you are welcome to make your case in the comments.
Melissa Joan Hart Reveals Her Bikini Body [People]
Blossom's Mayim Bialik: "I Needed A Makeover!" [People]