Disquieted by the idea that gay people might experience any momentary happiness in her vicinity, Rowan County Clerk Kim Davis is still doing her best to shit in everyone's marital punchbowl. Her attorneys asked an appeals court Friday to halt an order that would require her office to give licenses to all eligible couples.
BuzzFeed reports that Davis's attorneys asked the 6th Circuit Court of Appeals to halt an order from a trial judge, one that required all legally eligible couples in Rowan County to be granted marriage licenses.
Davis was initially ordered August 12 to issue marriage licenses to four couples, two same-sex and two opposite-sex. (She'd directed her office to stop giving marriage licenses to anyone at all, because, once again, better for everyone to be unwed than for a gay or lesbian couple to enter into the hallowed institution Kim's gamely attempted four times). On September 3, she was once again ordered to allow her office to grant marriage licenses, refused, and was jailed.
In the meantime, the original plaintiff couples in the case asked for a modification to protect anyone wishing to legally marry in Rowan County. They asked that the original injunction against Davis's "no marriage licenses" rule to be altered to state that it applies to "requests submitted by other individuals who are legally eligible to marry in Kentucky." Judge David Bunning granted that request, meaning that couples can get married in Rowan County, and all Davis needs to do is stay out of the way.
But that won't do either, apparently. Her lawyers' petition, which you can read here, claims that Bunning's expanding the injunction was inappropriate, and that he's shown "extraordinary doggedness" in letting legally eligible people get married willy-nilly, without offering Davis "jurisdiction or fair notice and opportunity to be heard." It also claims that her clerks were "coerced by the threat of contempt sanctions" into granting marriage licenses.
G/O Media may get a commission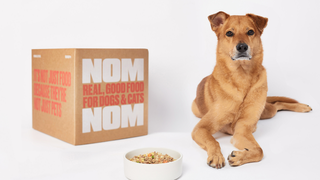 The other side has until Tuesday to respond. In the meantime, marriage equality is still the law of the land, and all the legal wrangling in Kentucky won't make it otherwise.
---
Contact the author at anna.merlan@jezebel.com.
Public PGP key
PGP fingerprint: 67B5 5767 9D6F 652E 8EFD 76F5 3CF0 DAF2 79E5 1FB6
Image via AP.