WOODSIDE, QUEENS—Out of the dozen or so steel-blue doors that Jessica Ramos knocked on at the Woodside Houses, a leafy public housing complex made up of 20 six-story brick buildings, about half stayed closed. At one, the state senate candidate tried yelling in Spanish, repeating her pitch over the noise of a barking dog. At another, silence. At the next, a man told her: "No. Thank you. I thought that was cable." Then, finally, a door opened; she would have seconds to make her case before it closed again. "We're the most diverse district in the country: more than 160 languages, we have the second largest LGBTQ community in New York, huge South Asian population, huge South American population, historic black community," she told me. "You look around, it's plain to see that we have no business being represented by a Republican or a wannabe Republican." Like hundreds of progressive challengers mobilizing across the country, she was trying to plant a seed: You can vote them all out.

The odds are rarely in a newcomer's favor, and Ramos in particular is battling powerful forces: apathy, disillusionment, and voting laws designed to depress turnout. All favor the incumbent Democrat, Jose Peralta, an undistinguished politician who has represented District 13, which covers several largely working-class neighborhoods in Queens, for nearly a decade. In ordinary times, a mediocre state senator with the right party affiliation would fail to be much thought of, much less to rouse active opposition; in 2018, though, there is too much at stake.
As the Trump administration seeks to accelerate the machinery of deportation, undermine abortion rights, and shred the social safety net, state and local governments have been bulwarks against reactionary federal policy. While New York is considered one of the most progressive states in the country—a reliable punchline, along with California, about liberal politics taken to the extreme—a Republican-controlled state senate has held it back from progressive victories, from adopting single-payer healthcare to protecting child victims of sexual violence and bringing state abortion law into the 21st century. That control, as many voters are now coming to realize, rests on the decisions of a group of Democrats who have split from their party in all but name to support Republicans.
Ramos is among a handful of progressive Democrats in the state who are challenging the old guard who stand in the way of New York becoming a truly progressive state. In the abstract this is the stuff of lofty op-eds about how a wave of young women are challenging older male incumbents, pushing their party left in the process; in practice it is, among other things, Jessica Ramos knocking on doors, talking to people who would really rather see the cable repairman, about why it's not enough to vote for a candidate just because you recognize their name, or because they represent your political party.
---
Even now it may seem unlikely, but months ago it would have seemed impossible that a 33-year-old who has never held public office could oust a nearly 10-year veteran of the state Senate. In June, though, Alexandria Ocasio-Cortez, a 28-year-old Democratic Socialist from the Bronx who wants to abolish ICE and supports Medicare for All, unseated Democratic Rep. Joseph Crowley, who after 20 years in Congress was set to become the next Speaker of the House, and everything changed.
G/O Media may get a commission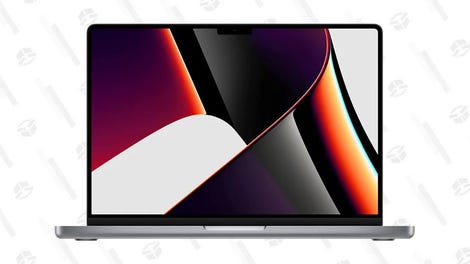 Save $300
2021 14" 1TB MacBook Pro
Some establishment Democrats have dismissed Ocasio-Cortez's remarkable win as a fluke—"They made a choice in one district," House Speaker Nancy Pelosi told reporters, dismissively—but the biggest political upset of 2018 vividly illustrated deep ideological and generational divides within the Democratic Party, and raised the prospect that ousting comfortable accommodationists might be far more possible than anyone thought.
Ramos, the daughter of Colombian immigrants, grew up just a few blocks from the Woodside Houses, where she was canvassing in mid-July. "I am born and raised in the district, and I'm raising two boys in the district," she said. "And they're a huge part of why I'm running. I mean, growing up in the same place, you really get to see how much stuff has changed and how little things have changed." When her parents divorced in the late 1990s, her mother, who crossed into the U.S. from the Mexican border alone at 24, moved Ramos and her sister to Astoria, which has since priced out families like hers; she now lives in Jackson Heights with her husband and kids.
Her parents' experiences as immigrants propelled Ramos to focus on immigrant and labor rights, and while she came up through the Democratic Party—most recently serving as the Director of Latino Media in the mayor's office—she is wary of establishment Democrats. Ramos served as the Democratic District Leader for the 39th Assembly District from 2010 to 2014, but split from the Queens Democratic Party when, rather than supporting their preferred candidate in 2013, she threw her support behind Melissa Mark-Viverito for New York City Council Speaker. In 2014, when Ramos was seeking re-election for the leader position, the party unceremoniously dropped support for her. Ramos, who said the Party didn't explain why they let her go, has a good idea of what was behind it.
"I was ousted by the Democratic Party in Queens," she said, "because I decided to support the first Latina as city council speaker."
With this sort of conflict in her background, Ramos makes for a natural opponent for Jose Peralta, who last year joined the Independent Democratic Conference, a group of Democrats that splintered from the party in 2012 and aligned themselves with Republicans. Along with Republicans, they control what bills come to the floor, and often water down the progressive bills that make it there. If you want the picture of establishment politics in New York, the precise juncture where self-interest and ideology meet and work against the popular will, this is it. When Peralta defected from Democrats to join the IDC last year—the same week that Donald Trump signed the first iteration of his Muslim ban–he was met by protesters screaming "Traitor! Traitor!"
"It was very palpable that people felt disillusioned with him, and felt betrayed by the fact that he had decided to empower the Republican majority," Ramos said. She described talking to her mother, a longtime resident of the neighborhood, about the situation, and her mother asking a simple question: "Well, what about you? Have you thought about it?" This, Ramos said, is when she entered the race.
"This is about, first and foremost, strengthening the state Senate in order for our state government to be the defensive line that we need against the White House and the federal government," she said. "So we'd like to have the Reproductive Health Act passed, of course, because of the danger that Roe v. Wade is in at the Supreme Court. But we also need to pass single payer. We need to pass rent reform in order to keep Queens affordable and to keep Queens diverse. We need to secure full public school funding in order to make sure that our kids are receiving the investment that they deserve."
Then came another twist: In April, just months before this crucial primary election, the IDC announced its dissolution, giving Democrats a narrow majority in the Senate and, in theory, making the defeat of the rogue faction less urgent. The IDC has, though, disbanded before: In June 2014, just ahead of the Democratic primaries, the IDC folded into the Democratic Party and ran through the primaries without major opposition, then reunited after the election.
---
Ramos's longest conversation during her evening at the Woodside Houses was with an elderly white woman who gushed, "You look like such a young woman! You look like, what, 21, 22 years old?" The woman told Ramos that she supported Hillary Clinton in the 2016 election "hands down," but was a registered Republican, and, because of that, unable to vote in New York's upcoming Democratic primary. "I appreciate that," Ramos said. "But you should know that locally, right, when it comes to the state and local elections, it's really just the Democratic primary that does it, because we don't have many registered Republicans." This is the challenge for progressive candidates who, like Ramos, are running in blue states: How do you explain to voters the Democrat in power isn't really a progressive?
The IDC has "had a pretty devastating effect on the ability to actually pass progressive legislation through the state senate," state senate candidate Julia Salazar, a democratic socialist fighting against a former IDC incumbent in Brooklyn, told me. "With the IDC in particular, it's really urgent that we unseat all of the state senators who joined the IDC, regardless of any alleged deal with Governor Cuomo for them to stop caucusing with Republicans."
As the evening wore on, the sound of Ramos's knocking still echoed through the Woodside Houses. "Are you by any chance a registered Democrat? Do you vote?" Ramos asked a man who appeared from behind a closed the door. "Uh, no," the man replied. "Well that's not good! Voting is important," Ramos said, offering the man a voting registration card. He declined.
"Well, you should do it," she said as the door closed. "It's really, really easy." As we walked to the next floor, Ramos was undeterred but sweating; there were three apartment buildings left to canvas that night.