Jessica Lange confirmed during a panel at PaleyFest that she will not be returning for season 5 of American Horror Story, AHS: Hotel.
According to Vulture, Lange explained:
"We've had a great run. I have absolutely loved doing these four characters, and in all the madness, I loved the writers, actors, Ryan, the whole insanity of it, the stories, shooting here, shooting in New Orleans, everything," said Lange, shocked that the moderator asked point blank if she was returning to the FX franchise's fold for season five. "To cut to the chase, yes, I'm done."
I mean, good? American Horror Story is an absolute shitshow, a typical Ryan Murphy mash-up of brilliant concept and sloppy follow-through. If we're being honest with ourselves, it's probably time for all actors who take their careers seriously to exit the premises. She had a good run, but it's time for our queen to move on.
Lange didn't give any official reasons for her exit, and had nothing but praise for her time on the show, calling the critically panned AHS: Freak Show "the most special of all the seasons we've done" and an "extraordinary experience."
The Emmy winner also recounted her "favorite story of all time," which contained a possible exit explanation of the quit-while-you're-ahead variety. "Months after we finished the third season, I'm walking down the street in New Orleans in raggedy jeans, a dirty T-shirt, and it's like 150 degrees. I walk past this group of young boys sitting on these steps, and as I walk past, they say, 'Holy shitballs. The Supreme.' And I thought, In my 40 years of acting, it's never going to get better than this."
G/O Media may get a commission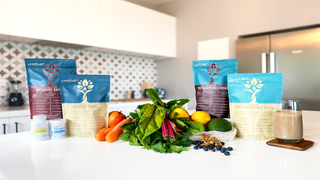 "Holy shitballs. The Supreme" is exactly right. You are always welcome in our coven, Jessica Lange.
Image via Getty
---
Contact the author at ellie@jezebel.com.