Jessica Alba, a woman who was once unlucky enough to star in a movie with Dane Cook, is now facing controversy for something that sucks less than having to actually kiss Dane Cook (but not by much). Her business venture Honest Company Inc., which is valuated at roughly $1.7 billion, is under fire for using an ingredient in their line of detergents which the company promised not to include in their products.
An investigation conducted by The Wall Street Journal revealed that sodium lauryl sulfate, the forbidden compound, turns up in trace tests conducted by Impact Analytical and Chemir, two labs that WSJ consulted for an ingredient breakdown. Even worse: the chemical is anything but "trace."
The inclusion of sodium lauryl sulfate in Honest's purportedly hypoallergenic detergent runs counter to the company's policy of transparency. Alba's company lists it as an embargoed chemical on their "Honestly free of" label, an organically-minded marketing tactic Honest uses against household mainstays like Clorox and Tide.
"Our findings support that there is a significant amount of sodium lauryl sulfate," said Barbara Pavan, a chemist from Impact Analytical, in the WSJ exclusive.
"It was not a trace amount," added a chemist at the aptly-named Chemir named Matthew Hynes.
G/O Media may get a commission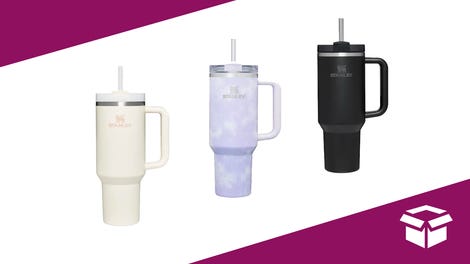 Up to 45% off
Stanley Cup Sale
Sodium lauryl sulfate is known to cause skin irritation to some who come in contact with the compound, and although it was once investigated by the American Cancer Society as a possible carcinogen. SLS, as it is also known, is found in many hair shampoos and toothpastes.
As WSJ reported, the appearance of SLS could possibly link to the company's chemical supplier, a company named Trichormatic West Inc.:
"Honest said its manufacturing partners and suppliers have provided assurances that its products don't contain SLS beyond possible trace amounts. Honest provided the Journal with a document it said was from its detergent manufacturer, Earth Friendly Products LLC, that stated there was zero 'SLS content' in the product. Earth Friendly in turn said the document came from its own chemical supplier, a company called Trichromatic West Inc., which it relied on to test and certify that there was no SLS."
As for Trichormatic's response?
"Trichromatic told the Journal the certificate wasn't based on any testing and there was a 'misunderstanding' with the detergent maker. It said the 'SLS content' was listed as zero because it didn't add any SLS to the material it provided to Earth Friendly and 'there would be no reason to test specifically for SLS.' It said the product in question 'was fairly and honestly represented' to its customer."
So far, Alba's company has denied that SLS is an ingredient in their detergents, and "disagreed with the methods used by the Journal's labs."

"We do not make our products with sodium lauryl sulfate," said Kevin Ewell, Honest's research and development manager.
tl;dr: everyone is throwing everyone under the bus, as you do.
---
Contact the author at jamie.reich@jezebel.com.
Image via Getty.