Ew, Jeremy Irons. Ew. Remember the other month when he waxed all creepy about how ladies should really just chill out and let men rub us on our bottoms whenever they feel like it? Well, now Monsieur Humbert is grappling with another social conundrum: Just what is up with gay guys!? Hold on to your butts (especially you, women, where Jeremy Irons can see)—it's about to get weird.
"Could a father not marry his son?" Irons asked HuffPost Live host Josh Zepps. Irons argued that "it's not incest between men" because "incest is there to protect us from inbreeding, but men don't breed," and wondered whether same-sex marriage might allow fathers to pass on their estates to their sons without being taxed.

"It seems to me that now they're fighting for the name," Irons said of advocates for same-sex marriage as opposed to civil unions. "I worry that it means somehow we debase, or we change, what marriage is. I just worry about that."

Irons reiterated that he "[doesn't] have a strong feeling either way" on same-sex marriage, and said that he "[wishes] everybody who's living with one other person the best of luck in the world, because it's fantastic."

"Living with another animal, whether it be a husband or a dog, is great," he said. "It's lovely to have someone to love. I don't think sex matters at all. What it's called doesn't matter at all."
OKEY DOKEY, YOU WEIRD DOODOOHEAD. Maybe if you don't have "a strong feeling either way," you should just shut the fuck up. [HuffPo]
---
Uh, I guess Couples Therapy caught fire?
The cast of the VH1 reality show "Couples Therapy" was evacuated from their house this afternoon after a fire broke out inside one of the rooms ... TMZ has learned.

Law enforcement sources tell us, a 911 call was placed around 4:45pm reporting the blaze.

We're told the fire department rushed to the scene, but by the time they arrived ... the crew had already extinguished the flames. Once firefighters determined the situation was all clear, they took off. No one was injured.

Sources connected with the show tell us the fire was caused by a production light which had burned a couch.
G/O Media may get a commission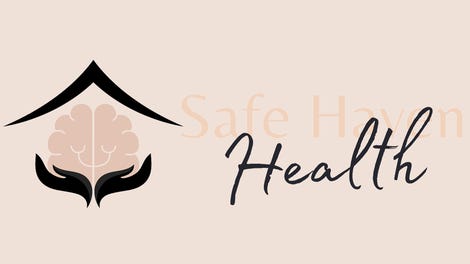 Addiction counseling
Safe Haven Health
Glad everyone's okay. [TMZ]
---
Madonna's dispute with Malawi's education minister continues.
After changing her original plan to build a multimillion-dollar all-girls school in Malawi to instead creating 10 primary school and continuing to face obstacles, it turns out Madge didn't build any schools at all-just classrooms.

"She has built classrooms at existing schools...really it's a difference in terminology," Education Minister, Eunice Kazembe, told the BBC.

"They have said they have built 10 schools in Malawi and on our side, what we know is that she [Madonna] has built classrooms. These are not schools from our side and really that's the essence of the difference between her side and the Malawi government," Kazembe added.

..."She promised an academy and we agreed on standards but she just changed her mind on the project without consulting us," Kazembe said. "We'd like them to work with us so that they can be absorbed into the strategy of Malawi's education and that goes not just for Madonna-any group that comes to Malawi to assist us in education."
[E!]
---
Daddy Yankee's manager responded to allegations that the artist had come out as gay.
"Once again social networks are the protagonists in spreading false news, which have been replicated by other media involving a public figure. The story that is circulating about Daddy Yankee's homosexuality declaration is a false story written by an Internet portal as many others, dedicated to fabricate and disseminate news through social networks," said Helga García, president of Perfect Partners Public Relations.
Okey dokey then? [HuffPo]
---