Jennifer Lawrence appears on the cover of Glamour's February issue with the cover line "No Filter" (shocking) and an interview that finds her praising Planned Parenthood.
In the middle of the interview—conducted by Glamour's editor-in-chief Cindi Leive—the topic of Planned Parenthood comes up while J. Law's discussing her upcoming movie project with Amy Schumer.
Lawrence says:
"Amy's the most empathetic person I've ever met in my life. When she came over this morning, she was crying. She had just…seen the news about the shooting at Planned Parenthood. It's so awful….It isn't an attack on abortions; it's an attack on women. Because Planned Parenthood is so much more [than abortion]. My mom was really religious with me when I was young. She's not so much anymore. And I wouldn't have been able to get birth control if it weren't for Planned P. I wouldn't have been able to get condoms and birth control and all these things I needed as a normal teenager who was growing up in a Jesus house."
"A Jesus house." Leive then asks Lawrence if she's ever turned to Planned Parenthood in the past:
JL: Yes, I did. And now [gestures widely] I am a successful woman who has not had a pregnancy.


CL: Congratulations.

JL: Thank you. [Laughs.] But seriously. What harm comes from supplying people with birth control, condoms, Pap smears, and cancer screenings?
G/O Media may get a commission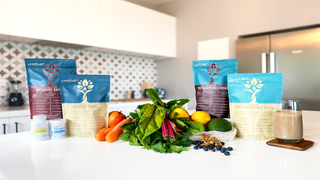 Seriously. Lawrence meanwhile describes the Schumer collaboration as "definitely not a politically correct film," which is exactly what one would expect from those two.
---
Image via Glamour