"I did eat that day," Jennfer Aniston has qualified (verbatim) about her stripper scene in upcoming movie We're the Millers, as if consuming necessary sustenance within a 24-hour period is a magnificent, shocking truth.
In order to play a stripper who poses as Jason Sudeikis' wife for money, a logline that makes Monsters University look like a hard-hitting documentary about college life, Aniston ate mad lawn:
"I was on a very like, you know, greens and vegetables and lean proteins and kale. When I really wanted to have a cheat day I had to have a kale chip," she admits.
So, that. Kale chips are pretty amazing, though. [People]
---
G/O Media may get a commission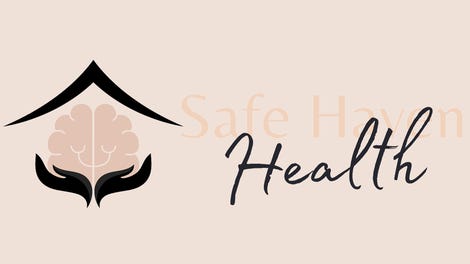 Addiction counseling
Safe Haven Health
As if there is not already Greek-myth-scale lore surrounding the Royal Push, it seems that Kate Middleton went for the 11 hours of her delivery without any painkillers. Shiiit. And Royal Gynecologist Marcus Setchell actually gave up drinking at least a month before the baby came, just so he would not be slizzered when the time came. I hope they both got drinks together afterwards. They earned it. [Newser]
---
Justin Bieber's rep says that El Beebo was not, in fact, spitting on fans in Toronto — claiming that TMZ superimposed photos from two separate balcony occasions (who is he, Juliet Capulet?) to make it look like he was. "Justin loves his fans."
Meanwhile, Sharon Osbourne weighed in on the rapidly-escalating enfant terrible situation:
"I feel really bad for [Justin]. There's this little kid with a huge dream, he's cute, girls love him, and he wants to be a mean boy, and he's about as mean as a fuckin' kitten, and he's trying to act out. It's like pissing in a bucket. It's like, 'Oh, we're the bad boys!' Fuck off! You don't know what bad is. [...] I think that he's lost, I really do. I think he doesn't realize he's white and not black, that's a huge problem."
Yikes. I will leave that to you guys to unpack, but shitheaddery is color-blind, Sharon. [Popcrush, Us Weekly]
---
Kim Kardashian has graciously decided to emerge from her Calabasas fortress before appearing at Kylie Jenner's Sweet 16 blowout in August so as not to "steal" Kylie's thunder, which she earned by working extremely hard at absolutely nothing. Source: "Kim is just working with Kris [Jenner] to figure out the best plan of action."
Kim and Kris have also been discussing a ratings-boosting appearance on Kris's show, during which North West would not appear and "Kris won't ask anything that Kim can't make money off of in the future." Priorities! [NYDN]
---