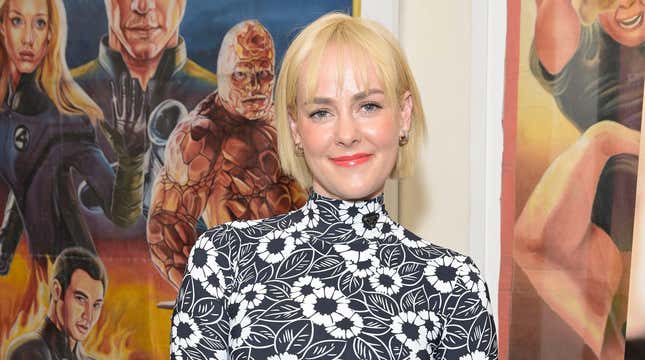 Actor Jena Malone shared on Wednesday that she was sexually assaulted while filming The Hunger Games: Mockingjay - Part 2, in which she portrayed character Johanna Mason, in a poignant Instagram post.
"This photo was taken right after I wrapped mocking Jay part two and I had to say goodbye to everyone on set," the actress wrote. "We were shooting in a beautiful estate in the countryside of France and I asked the driver to let me out in this field so I could cry and capture this moment."
Malone went on to detail the range of emotions she was experiencing when the moment was captured: "Even tho this time in Paris was extremely hard for me , was going thru a bad break up and also was sexually assaulted by someone I had worked with , I was so full of gratitude for this project, the people I became close with and this amazing part I got to play," Malone continued.
The actor then parsed through the complexity of allowing herself to feel moments of joy while confronting the trauma that accompanies a sexual violation—an experience that's unfortunately quite relatable for an overwhelming number of survivors of sexual assault and abuse. "I wish it wasn't tied to such a traumatic event for me but that is the real wildness of life I guess. How to hold the chaos with the beauty," she wrote, adding that she's since found some relief. "I've worked very hard to heal and learn thru restorative justice , how to make peace with the person who violated me and make peace with myself."
Malone concluded by adding that she's ready to "reclaim the joy and accomplishment" of her time making the film and extended her support to fellow survivors. "I want to say im here for anyone who needs to talk or vent or open uncommunicated spaces within themselves," she writes. "Please dm me if you need a safe space to be heard."
All the best to Malone as she continues to heal.