Jeff Bezos is reportedly meeting with federal prosecutors in New York this week to discuss his allegations that the Saudi government was involved in hacking his phone and a National Inquirer story about his extramarital affair.
According to CNN, this suggests that the United States Attorney's Office is taking that claim very seriously:
Plans for that meeting come as prosecutors in the Southern District of New York are seeking to obtain access to Bezos's electronic devices, these people said. They are attempting to examine Bezos's private investigators' allegation that the Saudis "gained private information" from his phone, and that such information wound up in the hands of American Media Inc. tabloid the National Enquirer, which published Bezos's texts. [...]

It's not clear whether federal prosecutors have independent evidence to corroborate the claim that the Saudis hacked Bezos's phone or had any connection to the National Enquirer's story on his affair.
Prosecutors are also looking into claims that the National Enquirer attempted to extort Bezos by threatening to release more intimate sexts and photos unless Bezos and his private investigators lay off disclosing information about a dinner that took place with America Media owner David Pecker, President Trump, and an unnamed man with ties to the Saudis. (American Media has denied having any "financial or editorial" ties to the Saudis.)
More from CNN:
Prosecutors have been probing the extortion claim in part to determine whether the actions of the National Enquirer's publisher, American Media, violated a non-prosecution agreement it struck last year with prosecutors. As part of that agreement, company officials admitted to its involvement in a hush-money scheme to influence the 2016 presidential election by silencing a woman who claimed an affair with then-candidate Donald Trump and agreed not to commit any crimes for three years.
G/O Media may get a commission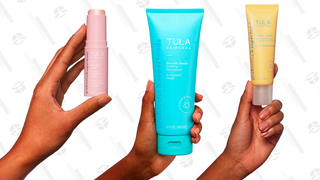 Yes, this shit is, indeed, wild from start to fucking finish.