JDate just released a survey showing that it's more successful at producing Jewish marriages than any other site. This isn't that surprising, but it may signal a trend in online dating.
According to the survey, which a spokesperson for JDate told me was conducted on a sample of 948 now-married Jewish internet users, 52% of Jewish married couples who met online met on JDate (compared to 17% on Match and 10% on eHarmony). Sixty-three percent of the online dates the users went on were set up through JDate. And 76% of Jewish online daters used JDate at some point, even if they didn't find a spouse on it.
If the numbers are accurate, they show that JDate has the other major sites beat in terms of connecting Jewish online daters, which isn't too surprising. If you believe like attracts like, then sites like JDate (or Affinity Exchange!) that are based on certain basic commonalities like religion might be heading for dominance. After all, many people who have dated on larger sites complain about having to wade through a bunch of incompatible profiles — maybe JDate and its ilk are the wave of the future. Unfortunately, it's tough to tell, because actual comparison data on the sites is hard to come by.
Consumer Reports did a (subscriber-only) rundown of some online dating services in 2010, but it's lacking in numbers. DatingSitesReviews.com posts detailed critiques of sites, including JDate, but it doesn't post success rates either. Most research on online dating right now is, like the JDate survey, conducted by online dating sites, meaning it's pretty hard to get an unbiased look at the sites' performance. I'm hereby putting out a call for independent research into the success rates of dating sites, as measured by ability to provide users with what they're looking for, whether that's marriage or "random play." Otherwise, we'll have to rely on in-house data and on the testimonials of such trustworthy folk as Jeremy Piven, who says in the JDate survey press release, "I have a friend in Chicago that had an amazing result on JDate." Daters deserve something a little more definitive.
G/O Media may get a commission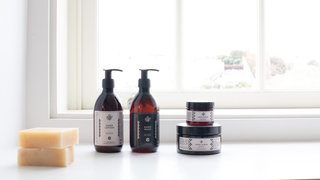 Exfoliate and Hydrate
The Handmade Soap Company
Image via Stavchansky Yakov/Shutterstock.com
JDate [Official Site]