During a charmingly goofy Twitter Q&A in which the world learned that Jay-Z had a childhood love affair with Captain Crunch with Crunch Berries, Hova was asked about some lyrics from his song "Somewhere In America" off Magna Carta Holy Grail: "Feds still lurking, They see I'm still putting work in/Cause somewhere in America, Miley Cyrus is still twerkin', ha!"
"Do you really think Miley is still twerking somewhere in America?" asked one user. "yes! she is an old worlds worst nightmare," replied Jay-Z, and added "Black neighbor, and the daughter not seeing color."
Naturally, Miley's favorite hobby has not gotten the seal of approval by everybody, and his comments provoked a firestorm of accusations about the racial appropriation of "ratchet culture." Miley's response:
G/O Media may get a commission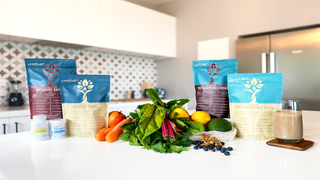 [E!]
---
Mariah Carey was rushed to a hospital after dislocating one of Dem Shoulders on the set of her new music video for a remix of "#Beautiful," her summer jam with Miguel that unfortunately clinches the ubiquity of hashtags. The video, directed by Nick Cannon, had Mariah cavorting around Chelsea in Manhattan and speculation is that she may have "tripped and fallen." = Journalism. [NY Post]
---
Speaking of which, Rihanna was drunkity drunk drunk drunk at a Polish music festival where her buddy Miguel was performing with Kings of Leon, and she was ejected from the venue for being utterly and completely bombed. She was accompanied by her assistant and her best friend, who both appeared just as shitfaced as she was. And so it goes. [The Grape Juice]
Also, Rihanna annoyed Denmark when she showed up late and drunk to a concert. Doesn't she know the Danes knife you while you hide behind curtains? [Radar Online]
---
Nigella Lawson is reportedly "devastated" by the divorce procedures instigated by Charles Saatchi in the wake of the Evening Standard choking photo incident — it blindsided her, says a source. "She moved out, she needed a break, she needed to think, to be apart from him, but in no terms did they break up or even discuss the D-word. She didn't expect him to pull this move. There were a lot of things wrong with their relationship, but Nigella was always hopeful that they could fix things, that he would change, that they could get along without arguing." [Us Weekly]
---
Lede images via Twitter and Pacific Coast News.