Jason Segel hosted Saturday Night Live last night, and it ended up being one of the most hilarious episodes in a long time. He was surprisingly great, and the fact that he brought along a few of his costars from The Muppets was an added bonus.
By far the best sketch of the night was "Kissing Family Thanksgiving," in which Jason Segel brings his new girlfriend home to meet his family and things get a little, uhh, affectionate. It was reminiscent of the classic "Il Cantore" bit where Dana Carvey played a waiter who got more and more hands-on with his customers. Last night's sketch featured some shiny golden moments of comedy perfection, including a World War II kiss between Fred Armisen and Kristen Wiig and a mouth-to-mouth brussel sprouts hand off, but the ultimate payoff came with the final hardcore makeout session between Segel and Paul Rudd. Best Thanksgiving dinner ever?

The commercial for Kemper-Pedic mattresses was also a gem. Who knew there were so many hilarious ways of getting "me time" in bed without disturbing your sleeping wife?

G/O Media may get a commission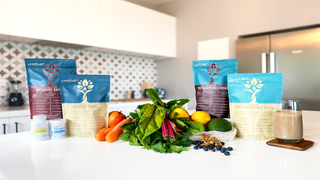 And finally, because no show would be complete without a little Kermit, everyone's favorite frog joined Seth Myers for a very funny version "Really?!" Kermit is so cute when he's outraged!