Reports from several outlets—including the Washington Post, the New York Times, and Reuters—alleged on Friday that Trump's senior advisor and son-in-law-in-chief, Jared Kushner, discussed with Russia's ambassador to Washington, Sergey Kislyak, the possibility of establishing a secret communication backchannel between Trump's transition team and the Kremlin.

The Washington Post reported on Friday that, according to Kislyak's account of the conversation as he relayed it to his bosses in Moscow, Kushner proposed the private line during a meeting either on December 1 or 2 at Trump Tower. Kislyak told his superiors that Kushner suggested using Russian diplomatic buildings within the U.S. to facilitate these communications. To top it all off, our old friend (and probably Russia's too) Michael Flynn attended that meeting too, according to the intercepted Russian communications.
The New York Times reported on Friday that these communication lines were never set up, but their intended purpose if executed had been to allow then-national security adviser Flynn to have secure and unfettered communication with Moscow about security issues.

On Friday, Reuters also reported at least three instances of previously undisclosed communication between Kushner and Kislyak between April and November of 2016. NBC described Kislyak, in an article published on Saturday, as a "Putin crony" and graduate of a "finishing school" for spies.
G/O Media may get a commission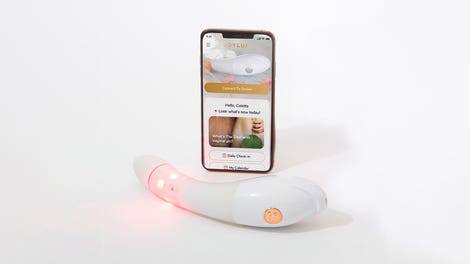 $50 Off
Joylux vFit Gold Device
Kushner's legal team responded to the allegations made in the Reuters article, saying their client had "no recollection" of the reported exchanges. Jamie Gorelick, one of Kushner's lawyer's, told Politico, "Mr. Kushner participated in thousands of calls in this time period. He has no recollection of the calls as described."
On Saturday, Trump's national security adviser, H.R. McMaster told the Washington Post that he "would not be concerned" about the existence of a clandestine communication line between Trump's team and Russia, though he refused to comment specifically on the developing allegations against Kushner. McMaster added that secret diplomatic communication lines allow conversations to unfold in a "discreet manner."
Current and former U.S. Intelligence officials told the Washington Post on Friday that, while Russian diplomats do typically maintain secure communication lines with Moscow, Kushner's request for access to those channels is highly unorthodox. Several sources pointed out to the Post that opening up such lines of communications means access to information can flow both ways. "How would [Kushner] trust that the Russians wouldn't leak it on their side?" a former senior intelligence official asked the Post. The source called Kushner's alleged ploy, "extremely naive or absolutely crazy." Why choose?