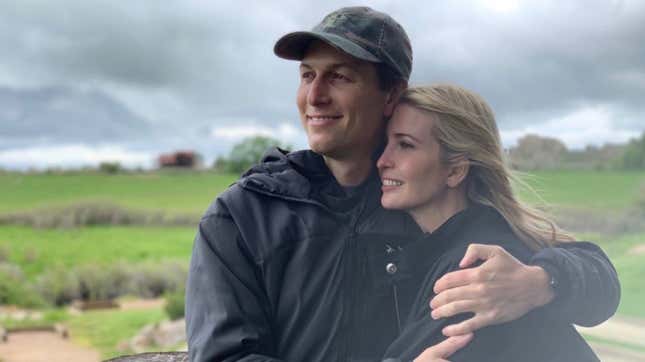 When Karlie Kloss and Joshua Kushner tied the knot during a small, secret wedding last year, the couple promised a bigger celebration down the line. Down the line was apparently last weekend, when Kloss and Kushner threw a Western-themed wedding party in at a ritzy ranch in Wyoming. Notably absent: Jared Kushner and Ivanka Trump.
Taylor Lautner Doesn't Even Remember Saying 'Bella! Where the Hell Have You Been Loca?'
People reports that Jared and Trump "stopped by" on Thursday, one day before the three-day long festivities got started, but didn't actually attend the star-studded wedding party, which included guests like Orlando Bloom, Katy Perry, Ashton Kutcher, Mila Kunis, and Diane von Furstenberg (but somehow, it seems, not Taylor Swift).
On Sunday, Trump posted an Instagram story that included a photo of her and her husband embracing with scenic prairie land behind them. But according to People's sources, the photo wasn't even taken at the wedding ranch and was presumably taken somewhere else in the great state of Wyoming:
On Sunday Ivanka, 37, posted a photo to her Instagram Story of her and Jared outdoors, in a setting similar to social media posts from other attendees at the Wyoming party.

But the photo was taken elsewhere, says the source in attendance.
Oh.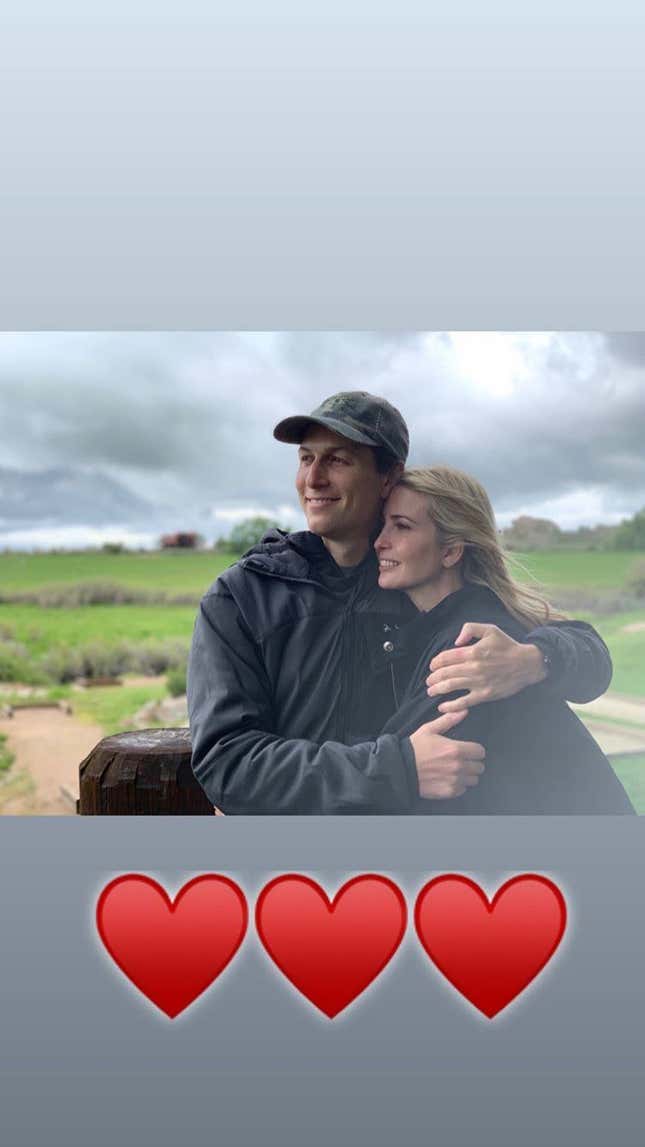 Perhaps Kloss's friends and family are too outspoken against the Trump administration to tolerate playing nice with the White House's top advisors for three days straight. Whatever the reason, there's something to be said about the fact that Jared feels confident enough to broker peace in the Middle East, but can't manage to bring peace to a wedding party.