Finally, some good news on efforts to limit women's access to contraception/abortion. Today, Oklahoma District Court Judge Lisa Davis struck down a state law requiring women under the age of 17 to get a prescription for Plan B emergency contraception.
This good news might seem like a bright spot in state legislatures' relentless attempts to limit access for their female constituents. Earlier this month, the New York Times reported on how anti-choice politicians and the groups that support them have succeeded in restricting access to abortion/other family planning procedures on the state level for the past three years. However, there have been some pro-choice victories besides today's Oklahoma ruling that deserve recognition.
From January 2014 alone:
This recent pattern is an encouraging sign for pro-choice activists to focus their battles at the state level. RH Reality Check recently profiled NARAL Pro-Choice America's strategy to support politicians that can break the anti-choice stranglehold on many states' executive and legislative branches, especially in light of the 36 gubernatorial and 6000 state assembly elections occurring this year. As an example, this report details NARAL's role in anti-choice candidate Ken Cuccinelli's defeat in the Virginia governor's race, and the displeasure they voiced when the winner of that race, Terry McAuliffe, named someone who previously implemented anti-choice measures in Virginia to the Secretary of Health and Human Resources position.
This isn't to discount recent news like the Supreme Court seeming skeptical about Buffer Zone laws, or the brain dead woman being kept alive as an incubator for her non-viable fetus in Texas. However, if we stand a chance of reasserting a woman's right to choose in a country where that protection has been chipped away at, we'll have to target specific states, whether through the courts or at the ballot box.
G/O Media may get a commission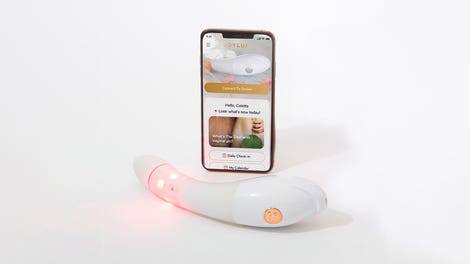 $50 Off
Joylux vFit Gold Device
Update: While January has been a decent month for reproductive rights on the state level, we'd be remiss to exclude a very recent ruling that undercuts reproductive rights on the national level for the time being.
Image via Shutterstock.