Janice Dickinson did that thing we've all wanted to do where she actually just took off her pants in a store and tried on a pair of leggings. No doubt the line for the dressing rooms was really long! Although one shopper at H&M — H&M! — reported the Dickensian one was not wearing underwear, your favorite former supermodel returned Page Six's call to point out that she in fact wears La Perla thongs. Understand that they're flesh-toned, which might make them hard to see. Okay then. Also, maybe she called a cashier "monkey brains," or maybe it was her friend. Maybe "monkey brains" is a term of endearment, to Janice. JANICE. Never stop being Janice, Janice. [P6]
---
Benetton — known for its self-consciously controversial ads in the '80s and '90s, when Oliviero Toscani was taking photos of dying AIDS patients and happy multi-racial people going about their business and putting Benetton logos on them — has a new ad that shows Barack Obama kissing Hu Jintao. The campaign, tag-line "Unhate," also features images of Nicolas Sarkozy and Angela Merkel makin' out, and the Pope canoodling with Egyptian imam Mohamed Ahmed el-Tayeb. In another ad, Obama — again with that guy! — sucks face with Hugo Chavez. These ads actually pick up on an idea of Toscani's: one of his 1991 ads showed a nun and a priest, kissing. [Copyranter]
---
G/O Media may get a commission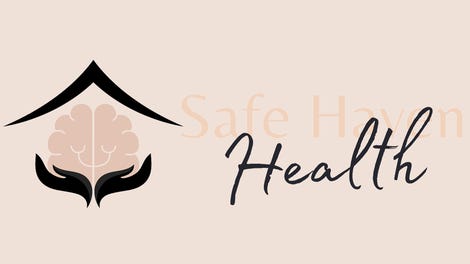 Addiction counseling
Safe Haven Health
Reasons to celebrate: Ali Michael is back! Reasons to feel kind of weird: Ali Michael is back — at Terry Richardson's studio. The onetime top model, who was sidelined by the industry at the age of 17 after she sought treatment for an eating disorder and gained five pounds, has been living in L.A. and working mostly off the radar — follow her on Twitter, y'all — and the news that Michael and her incredible eyebrows are shooting with a top photographer is encouraging. But, ugh, does it have to be Terry? [Terry's Diary via The Cut]
In other news of Uncle Terry and his acolytes, Lady Gaga is going to do a reading with him at the New Museum. (Have you seen the Carsten Höller slide yet? Have you?) [Fashionista]
---
The New York Times launched a free iPad app that collates all of its fashion coverage. Thursday and Sunday Styles, T Magazine, The Moment and The International Herald Tribune: it's Suzy Menkes and Cathy Horyn, united at last — in your iPad. [NYTimes]
---
Dana Thomas, the fashion writer and author of De-Luxe, says she has heard that Christian Dior is taking such a very long time to replace former creative director John Galliano, who was fired for being a big racist in March, because "they don't know what to do — completely paralyzed." [@DanaThomasParis]

Victoria Beckham is proud of her fashion business. "I'm very aware of people's preconceptions," she says. "When I was starting out I remember Marc Jacobs saying, 'As long as the quality is great, then people can say it's not their personal taste, but they can't say that it's rubbish.' And that's very true." Eight seasons ago, when she launched with a dress line — a debut made possible by the proceeds from her celebrity perfume — just nine stores bought, and Beckham produced 400 dresses. "Now we're producing about 500 pieces with all categories in just over 300 stores worldwide," she says, and her brand has expanded into denim, eyewear, and a lower-priced dress line. "Though I'm trying to take baby steps, the business is growing very quickly. Our turnover year-over-year has increased over 120 percent. I think to anyone's standards that's very impressive." [WWD]

While we're talking celebrities and clothing, here's Drake: "I don't give a fuck what anybody says about my Missoni sweaters! Fuck you, if you don't like my sweater!" [GQ]

A California woman had her FedEx delivery stolen by her neighbor. Inside was a $1400 purse and a pair of shoes. Immediately suspecting the neighbor, the woman monitored Craigslist, saw the items listed for sale, and posed as a buyer. Somehow she convinced her local police department to actually do something useful, and in the middle of their transaction, plainclothes officers arrested the neighbor. The neighbor, for what it's worth, says the purse was "a gift" and she was unaware it was stolen. [Daily Mail]

Marisa Berenson — who's proud of the fact that she had "the first titties in Vogue" — feels bad for the models of today. "When I was a model I felt very protected. Nowadays it's become a big, big business; it's a very cold business. They kind of haul them out there like they're numbers. I feel sorry for these very young girls, who come from different countries, who are all in a dream to make it big, to make money, to become famous–and they're just vulnerable. I don't know how protected they are and I think it's sad. I look at some of the girls and they look totally forlorn and just lost." [Fashionista]

Textiles made of milk. Scientists have them. The resulting fabric supposedly feels like silk, and it's currently more expensive than organic cotton, but apparently it's less resource-intensive to manufacture than common petroleum-based synthetics, like polyester, acrylic, and nylon. [Newser]

In what should be an Onion story from 2002, or whenever "distressed" jeans were last popular, a German denim company that is very environmentally conscious embarked on a year-long experiment in "green" denim-distressing. In other words: they put a bunch of jeans on the roof of the company headquarters, and left them there. Says one of the company directors, "We took a few of them down, and there are some nice transitions and distinctions showing up. A summer-bleached pair, for example, is basically white in the front now, whereas the back still looks brand new." Very interesting distinctions. [WWD]

In what should be an Onion story from today, when nobody has any jobs, a Salvatore Ferragamo sample sale in New Jersey had to be broken up by the police. Arrests were made. The line to get discounted Vara pumps was apparently so long and slow-moving that fights broke out. Yet another reminder that earth is getting more dangerous as it becomes more crowded. [Mizhattan]

The Council of Fashion Designers of America C.E.O. Steven Kolb is a fan of fashion week moving to the as-yet-undeveloped Hudson Yards project, which basically aims to turn the area around 12th Avenue and W. 33rd street into Battery Park City by 2015. Mayor Bloomberg has floated the idea of fashion week happening at the Hudson Yards, in a large shed. "I think that would be a fantasy dream come true, to have a dedicated fashion center in New York that was only fashion 365 days of the year," says Kolb. "And this really could be not just about Fashion Week, but the different trade shows; there could be education, there could be a library, there could be an archive." [The Cut]

Forever 21 is opening a 51,000 square foot store in Hong Kong. The rent will run the company $1.4 million a month. [WWD]

Abercrombie & Fitch earned a net income of $50.9 million during the third quarter, compared to $50 million during the same period last year. This essentially flat result is significantly lower than what analysts had estimated. [WWD]

And now, a moment with Bruce Weber. Bruce, how do you try to do good work in fashion, an industry driven by commercial concerns?

You have to fight for your work — everybody has to. You have to be able to get knocked down and stand back up. You can't let it stay on your shoulders. I see a lot of photographers who do their thing and put their soul in it and in the end it is all changed, but their name is still on it. So I do what Dick Avedon told me once and I just go out on each job and take pictures for myself. I'll photograph trees or if I meet a really handsome guy or girl I'll take their picture, even if they're not part of the set. I'm going to try to learn something. Even if a picture is not so good, at least I can go back to bed at night and think: "Wow, did I learn something today?"