To our ongoing delight, Janelle Monáe's star continues to rise beyond the music world, and last night she made a stop at Conan to discuss her Oscar-nominated films Moonlight and Hidden Figures. Still, Conan felt the need to school his viewers on her music career (can you imagine!) so he asked her when she first realized she'd be a singer, and Monáe's response was simply wonderful.

Like many musicians, she first caught the music bug in church, but unlike many musicians, she was doing pop songs from the get-go. In one of several funny clips, Monáe talks about how, at five, her pastor put out the call, and her response was to sing "Beat It."
Here, she discussed her experience watching the Super Bowl as an Atlanta resident and Falcons fan, and attempted to explain the cultural imperative of "ATL Hoe" to Conan, which does not really work.
G/O Media may get a commission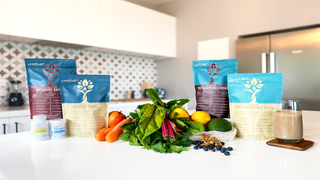 And they talked about hair.
Perhaps most importantly, she discussed being a "huge space nerd"—a central force by which she's designed her music and musical persona—and how Mae Jemison, the first black woman to go to space, inspired her as a child who was into science.
Relatedly, the impact that Hidden Figures has had on young black girls is perhaps not quantifiable at the moment, but the fact that Monáe and costars Taraji P. Henson and Octavia Spencer are actively both paying for people to see this film and campaigning for girls in STEM has got to have some impact, and that's beautiful.