The new issue of Rolling Stone magazine features Boston Marathon bombing suspect Jahar Tsarnaev. Cue the shitstorm.
Tsarnaev's name does not appear on the cover; the coverline reads: "THE BOMBER. How a popular, promising student was failed by his family, fell into radical Islam and became a monster." Still, some believe that the magazine is glamorizing the alleged terrorist.
One Facebook comment reads:
I think it's wrong to make celebrities out of these people. Why give the guy the cover of Rolling Stone? TIME gave Charles Manson the cover and all the magazines carried pictures of the Columbine shooters on the covers, too. Don't make martyrs out of these people.
Another:
Being from Boston, I take this personally offensive that this shit bag is even a thought, never mind given the cover!
G/O Media may get a commission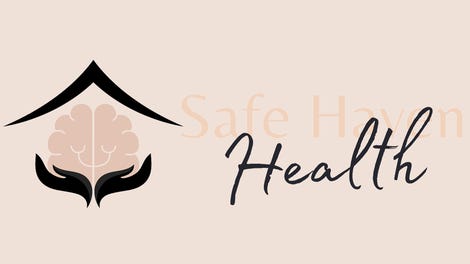 Addiction counseling
Safe Haven Health
More:
I am ending my subscription. This is bullshit.

been a subscriber since 1982 - cancelling tonight. I am beyond words....

I am completely disgusted with this cover. Whose idiotic idea was it to glamorize a mass murderer?

Very un-American. F—k you Rolling Stone. I thought it was supposed to be an honor to be on your cover?"
Someone on Twitter called the cover "absolutely disgusting" and juxtaposed it with a cover featuring Jim Morrison of the Doors.
While this is not the first time Rolling Stone has put a controversial and notorious individual on the cover, it has been a long time: In 1970, the publication won a National Magazine Award for an exclusive prison interview with convicted murderer Charles Manson.
Rolling Stone has always covered current events and politics and has a demo that is mostly male and mostly young, so Tsarnaev is certainly in the sweet spot of the magazine's beat. The story inside includes five revelations abut the teenager's world — his older brother said he felt like "two people" were living inside him; his family disintegrated when both of his parents were living in Russia; he played down the fact that he was a Muslim when he was in school, etc.
Really, the accusation that the magazine is glorifying or glamorizing Tsarnaev stems from the photo, with its sepia tint, heavy-lidded eyes and tousled hair. (The image is one Tsarnaev himself had once posted online; it appeared on the front page of the The New York Times in May.)
Business Insider accuses Rolling Stone of portraying Tsarnaev as a "dreamy teen heartthrob," which taps into the pre-existing phenomenon of teens who have a crush on the suspect.
But if the magazine had tampered with the photo — editorialized by making a cartoon or creating some dark, moody image — the impact would not be the same. The truth is there's power in accepting the idea that Tsarnaev could be young, handsome and capable of being part of something awful and destructive. We've discussed terms like "baby-faced killer" before, and how humans will associate certain faces with evil and assume other kinds of faces are "nice." Disney villains are drawn with exaggerated brows and hooked noses, as though somehow your insides are reflected on the outside. Tsarnaev's photo — which is as he created it; the editors of Rolling Stone changed nothing — challenges how we expect to see evil look.
That said, it's tough to imagine anyone actually buying this issue. A Facebook page dedicated to boycotting Rolling Stone has over 40,000 "likes" right now, with the organizer asking:
There was a time when being on the cover of Rolling Stone meant you had really made it... what does this cover say to the rest of the world?
Five Revelations From Rolling Stone's Boston Bomber Cover Story [Rolling Stone]
Rolling Stone's Photos [Facebook]
'The Bomber': New Rolling Stone Cover Gives Boston Terrorist Dzhokhar Tsarnaev The Rock Star Treatment [Mediaite]
Rolling Stone Cover of Dzhokhar Tsarnaev Ignites Online Firestorm [ABC News]
Rolling Stone Features Boston Bombing Suspect on Cover [Fox News]
Rolling Stone Portrays Alleged Boston Bomber As Dreamy Teen Heartthrob [Business Insider]
Rolling Stone Puts Boston Bombing Suspect on Cover, Ignites Firestorm [CNN]
Boston Bomber Makes the Cover of Rolling Stone [NY Mag]