Ahem. Jada Pinkett Smith, one of the premiere Awesome Moms of our time, has something to say. And then she will drop the mic. But first:
"It is as if we have forgotten what it means to be young or even how to behave like good ol' grown folk. Do we feel as though we can say and do what we please without demonstrating any responsibility simply because they are famous? Is it okay to continually attack and criticize a famous 19 year old who is simply trying to build a life, exercise his talents while figuring out what manhood and fame is all about as he carries the weight of supporting his family as well as providing the paychecks to others who depend on him to work so they can feed their families as well? Does that render being called a cunt by an adult male photographer as you try to return to your hotel after leaving the hospital?

Or what about our nine year old beautiful Oscar nominee who was referred to as a cunt as well? Or what about being a young woman in her early twenties, exploring the intricacies of love and power on the world stage? And should we shame a young woman for displaying a sense of innocence as she navigates through the murky waters of love, heartbreak, and fame? Are these young people not allowed to be young, make mistakes, grow, and eventually transform a million times before our eyes?"
(That would be Justin Bieber, Quvenzhané Wallis, Rihanna and Taylor Swift, if it was unclear. But you could also change the order, for hijinks!) [Gossip Cop]
---
G/O Media may get a commission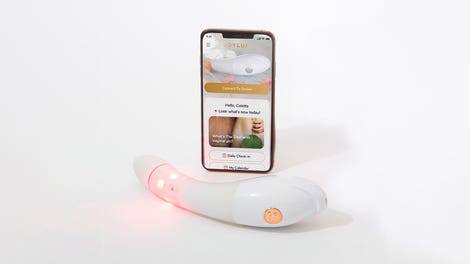 $50 Off
Joylux vFit Gold Device
Although for many this is too little, too late—and for still more, it's "I never fucking cared about this, and where did I put that box of Cheez-Its down?"—Matt Lauer admitted that the unceremonious dumping of Ann Curry from Today did not go as planned. "I don't think the show and the network handled the transition well. You don't have to be Einstein to know that, it clearly did not help us. We were seen as a family, and we didn't handle a family matter well."
Former NBC network chief Steve Capus says that Lauer tried to quit at the height of the Haters Gonna Hate period, but they wouldn't hear of it. Capus adds the public scapegoating of Lauer for Curry's exit was unfair and that Laurer was a consistent supporter of Curry's (disputes a Today source: "Nobody really thinks he likes Ann Curry.") [NYDN]
---
Scott Disick, who totally wants to stab you to death and play around with your blood because he couldn't get a reservation at MOTHERFUCKING DORSIA, made Kourtney Kardashian cry about her baby weight.
Upon seeing that his 5-foot-tall girlfriend weighed 115 pounds, Disick asked, "Do you know what you're supposed to weigh for your average weight for your height?"

Kourtney estimated that she should be around 105 pounds, and then revealed that she was probably around 95 pounds when she and Disick first met. "I feel like 93 is the dream," Disick said, sighing. "Your body was banging when I first saw you on the beach with that little ass."

At one point, when Kourtney asked why he cared how much she weighed, he replied, "Why wouldn't I care? You're my piece of machinery!"
By the end of the episode, Kourtney was in tears over Disick's offhand remarks about her body. "You are so crazy. I'm trying to do this the healthy way," she told him when he admonished her about her diet. To which Disick replied: "Do it the healthy way, just do it faster."
Awwww, I hope he used that "machinery" line in their vows. [Us Weekly]
---
Bradley Cooper is reportedly head-over-heels in Like with a British model named Suki Waterhouse. He's been texting her every day since they've met (Jesus, Coop-a-doop, might want to cool it) and trying to convince her to visit him in L.A.
Says a source,"They've penciled in a date for when she can come over and they can spend some time together. Bradley wanted to arrange something before he starts promoting The Hangover Part III, which will take up a lot of his time." Ah yes, that same old song: boy meets girl, boy and girl fall in love, boy is torn away to make rehearsed jokes about Zack Galifianakis's taint. [Radar Online]
---
Melissa McCarthy, who has been woefully left out of the Celebrity Dream BFF Master List lately, is in the final talks to join St. Vincent De Van Nuys, which stars renowned Hollywood honey badger Bill Murray as a "cantankerous train wreck" who tutors single mom McCarthy's 12-year-old son. [Vulture]
---