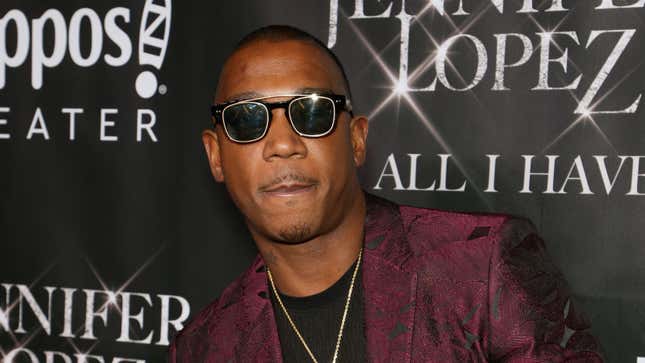 Ja Rule hasn't seen the Fyre Fest documentaries—or so he said during an interview with The Breakfast Club on Wednesday. But he was around as the shit was hitting the fan and is happy to go over where he thinks Billy McFarland and other organizers went wrong.

In an interview alongside his friend and collaborator Irv Gotti, Ja Rule stood behind his previous postmortem statements about Fyre Fest. The Netflix documentary, Fyre: The Greatest Party That Never Happened, contains audio of Ja stating, during a conference call with employees, that the disastrous festival did not amount to fraud, but "maybe false advertising." Ja tells the Breakfast Club that, in his mind, the major issue was not informing the attendees they would be sleeping in crappy tents:
"The biggest problem to me was the tents... When I see them, I'm like, 'Yo, what the fuck are we doing with these tents? These are not the tents that were in the drawings.' I was told—now, you gotta understand something […] I was told, 'Ja, these tents are... We sent out emails to everyone and these are the tents that everybody is sleeping in—they know that.' ... When motherfuckers landed, they were like, 'What the hell are these?' And that's when all hell broke loose."
So it was the tents.
Ja reiterated his "maybe false advertising" claim as well and appears to have heard through the grapevine about the recording of himself that was played in the documentary. "My employees are on there, talking about, 'This is fraud,' and this, that, and the third. And I'm like, hold the fuck up... This is not fraud. Maybe false advertising. Maybe. But not fraud. Fraud is the intention of not ever putting on a festival. [As if], me and Billy sat somewhere and said [rubs hands together], 'Let's see what we gon' do guys...'"
Ja Rule says the right people—investors—"know the purity of Ja Rule"—and he even got calls to organize another festival. He's hard at work on that.
The best part of the interview, though, is the uncomfortable look that descends upon Irv Gotti's face once Ja starts talking about fraud and lingers on the explanation.