A day after GOP nominee Donald Trump suggested that women who are subjected workplace sexual harassment should pack up and find a new job—adding that his own daughter would do the same if placed in a similar scenario—said daughter Ivanka Trump has yet to comment on the issue. So did this ironic twist write itself, y or n?
Described by The New York Times as "a central figure in a debate [...] about how a woman could—or should—respond to sexual harassment on the job," Ms. Trump has continued to stay mum on a debate her father reignited after he dismissed the allegations of sexual harassment against ousted Fox News executive Roger Ailes on NBC's Meet the Press—and even after her brother, Eric Trump, went on record to support him.
When USA Today columnist Kathy Powers later asked Trump to extrapolate on his appraisal of Ailes and comments on workplace harassment, the first GOP nominee in American history to be a leaning tower of spermicidal lube threw around a few alternatives—like if his daughter were in a similar scenario, "she would find another career or find another company." (An interesting scenario, considering Ivanka Trump serves as the executive vice president of development and acquisitions at her father's own company.)
Eric Trump then decided to make matters worse during an interview on CBS This Morning by addressing his father's purported cure-all. After bringing up the Roger Ailes controversy, the third-oldest Trump spawn proceeded to insinuate that "strong" women do not let themselves be placed in situations where they can feasibly be harassed—and that his sister "wouldn't allow herself to be objected [sic] to it."
The opinions of both Trumps were—to say the least—not taken well, with many pointing to a disparity between their privilege-informed stance and the concrete reality of being an average woman in a highly-stressful job market.
G/O Media may get a commission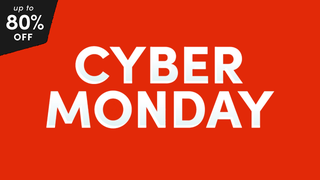 up to 80% off
Wayfair - Cyber Monday
"The suggestion that she would just go get another career, that is a cavalier attitude," said Terry O'Neill, the president of the National Organization for Women, in an interview with NYT. "I think so many women have already heard find deeply offensive because it ignores the reality of women's everyday lives."
Notably, Trump's remarks—and his daughter's lack thereof—come roughly two weeks after Ivanka, who has been instrumental as an inner-circle adviser on the Trump campaign, promised GOP supporters that her orange father-goblin would enforce gender parity and equal wage if elected as president.
As we wait to see whether Ivanka will address the matter, perhaps this says it all, really:
Update, 8/3/16, 2:58 a.m. EST: The heiress to Donald Trump's future empire of ruinous, diaphanous ash (whether actual or metaphorical, election pending) has spoken!
In an interview with Fox News host Greta Van Susteren on On The Record late Tuesday night, Ivanka Trump stated that sexual harassment is inherently "inexcusable" regardless of extenuating factors, and that any incident should be reported and dealt with "swiftly."
"I think harassment in general, regardless, sexual or otherwise, is totally inexcusable and if it transpires it needs to be reported and it needs to be dealt with on a company level," she stated during the segment.
"We have a very strong HR team at the Trump Organization, who is equipped to deal with these issues if they arise and you hope they never arise, you hope you have a culture in which they don't arise," said the Trump Organization executive, finally using a personal anecdote created by her own vocal chords. "But when they do, it needs to be dealt with swiftly."