Ivanka Trump recently sat through a truly embarrassing interview with Cosmopolitan in which she managed to get offended when she was asked about some of her dad's maternity leave policies (which she was there to promote). She went for an encore by tweeting angrily at Cosmo to leave politics out of their interviews with her about politics. Reasonable!

Cosmo senior writer Prachi Gupta did a pretty wonderful job pressing Ivanka on her dad's sudden interest in childcare and maternity leave policies. Among other things, she asked about why the plan doesn't call for paternity leave, or leave for adoptive or same-sex couples.
Trump didn't have a good answer, but she did sense "negativity," which she responded to with a sudden, rigid display of offense:
In 2004, Donald Trump said that pregnancy is an inconvenient thing for a business. It's surprising to see this policy from him today. Can you talk a little bit about those comments, and perhaps what has changed?

So I think that you have a lot of negativity in these questions, and I think my father has put forth a very comprehensive and really revolutionary plan to deal with a lot of issues. So I don't know how useful it is to spend too much time with you on this if you're going to make a comment like that. My father obviously has a track record of decades of employing women at every level of his company, and supporting women, and supporting them in their professional capacity, and enabling them to thrive outside of the office and within. To imply otherwise is an unfair characterization of his track record and his support of professional women. So the policies at our company reflect that, and the diversity of our workforce, from a gender perspective, and in all perspectives, reflects that. So my father has been a great advocate for the women in the workforce, and that's part of why he recognized that reform is so necessary.
I would like to say that I'm sorry the questions — you're finding them negative, but it is relevant that a presidential candidate made those comments, so I'm just following up.

Well, you said he made those comments. I don't know that he said those comments.
Trump ended the interview minutes later; it's now making headlines everywhere from CNN to the L.A. Times to People due to its extreme testiness.
Luckily, Ivanka has a plan, and that plan is to lecture Cosmo on Twitter:
G/O Media may get a commission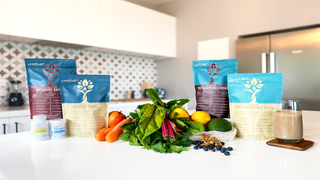 "Politics aside" is a very funny thing to say while campaigning for your dad, and watching cracks form in the marble statuary of Ivanka Trump's icy cheer is even better.