Break out your dress made of curtains and a good Austrian wine (may I suggest a grüner veltliner?)! It's time for our Sound of Music liveblog! The show might be good (it does have Audra McDonald and Laura Benanti in it after all), the show might be bad (yes, probably this), but either way, we'll weather the storm together, much like the Von Trapp family weathered that concert where they had to sing in front of a whole bunch of Nazis.
If things get really terrible, we can all join together in a chorus of "Edelweiss" and together as a nation drown out the broadcast.
8:00pm Let's start at the very beginning. A very good place to start.
Well, they're kicking things off with Audra McDonald, so that promising...
8:04 And here comes Carrie Underwood with a Heidi braid and some weak, trilly bullshit. Callie Beusman, who I'm watching this with, does NOT like her brows.
8:08 Yeah, Maria makes me laugh, too, nun, but for ALL THE WRONG REASONS.
P.S. These nuns are dope.
8:10 How much money would you pay to make one of those candelabras fall over right now?
G/O Media may get a commission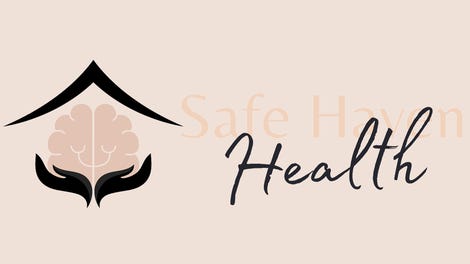 Addiction counseling
Safe Haven Health
8:11 Callie wants you all to know that "Spectacles" is her least favorite nun.
8:13 They're prematurely blowing their load with this "Favorite Things" thing. (Yes, I know that they're not following the timeline of the movie.)
Also, what does NBC think they're doing by pairing Carrie Underwood with one of the best singers on Broadway?
8:18 Honestly, I am exaggerating about Carrie Underwood being a bad singer (she's fine), but she is a legit shit actress.
8:23
8:24 You really fucked up that live-whistle, Vampire Bill.
8:27 Do you think Underwood went method and was really praying just then?
8:32
8:34 Credit where credit's due. Underwood is capably handling "Do Re Mi."
8:36 Shut up, Brigitta, you fucking know-it-all.
8:40 My friend Deb's mom Joan is sending her the most amazing texts right now.
8:44 Oh, my god. Liesl is so horny that she doesn't even care that Rolfe is a Nazi sympathizer. I understand, Liesl. IT'S THE SHORTS.
Also, "Sixteen Going on Seventeen" is the most mansplain-y song ever.
And this blocking is some "Blurred Lines" shit.
8:51 Rolfe is as good at carving names in trees as he is at hating Jews.
8:53 "Liesl, were you out walking all by yourself, YOU SLUT???"
8:57 Why would the loud yodeling in "The Lonely Goatheard" make a group of children feel LESS scared?
9:02 This depressing observation is brought to you by Dodai Stewart.
9:04 Welcome, Laura Benanti. We needed you and your beautiful dress.
And Christian Borle as Max!
9:06 Would you guys notice if I started liveblogging Reign instead?
9:10 Team the Baroness, yo. Can we just spin-off with her and Max and leave the rest of these chumps behind?
9:14 Carrie Underwood looks like she's about to cry and I don't think it has anything to do with her character.
9:15 BEEEEHL is singing. I don't know how to react when he's not naked and covered in blood.
9:17 Glad the Captain has come around. Who needs character development anyway?
I think handing Maria his whistle is Von Trapp's way of telling her he has a boner.
9:20 Carrie Underwood is a real life Who from Whoville.
9:22 FYI:
9:25 Callie is predicting that Friedrich will eventually shit his pants on camera.
9:28 Captain Von Trapp just cockblocked Kurt.
9:29 OH, MY GOD. The Captain and Maria's chemistry is palpable. In that I can feel how little there is. #SNAP
9:31 If you think about from another angle, this is really a Jude Law/Sadie Frost/nanny sitch.
9:33 Callie's right. Friedrich definitely shit his pants during his solo. Kurt, on the other hand, killed it.
9:34 Fine, goodbye, goodbye, goodbye. Is this over yet?
9:37 Back to the convent with you, HOMEWRECKER.
By the way, I've been drinking wine on an empty stomaaaaaaaaach.
9:43 Guys, I want to be excited that Audra McDonald is back, but I'm too drunk and hungry:(
9:45 WHY ARE YOU GIVING UP ON GOD, MARIA???
Oh, good. My thai food is here.
9:49 I almost hugged the delivery man as thanks. Is that weird?
9:54 Ugh, so many reprises in act 2.
9:56 "Isn't Fraulei Maria comin' back?" - What are you, Gretl? A Dickensian street urchin?
9:58 Maria is back with a fly new haircut.
10:00 Why are these kids trying to get their dad laid so hard?
10:06 It's time to pick sides, Max! As Sarah Palin once said, "Stand in the middle of the [Nazi] road and you're going to get [Nazi] hit."
10:14 He's been broken up with the Baroness for a total of 10 seconds and his mouth is already all over that dumb nun. #teambaroness
Speaking of the Cap'n, I thought he would have been a way better singer than this?
10:17 MARIA IS ONLY NINE YEARS OLDER THAN LIESL. THINK ABOUT THAT.
10:23 Will there be an open bar at this Viennese wedding or what?
10:25 Do you think the actors are as bored as we are right now?
10:28 QUIT MUGGING FOR THE CAMERA, BRIGGITA.
10:30 Why are the Von Trapps wearing such smutty colors now? That floozy Maria's influence, I presume...
10:32 Liesl is calling Maria her mother. Once again, Liesl is 16 and Maria is 25.
That said, I think the actor who plays Rolfe is 48.
10:35 Why are all the Nazis dressed like Boardwalk Empire cosplayers?
10:36 Jesus. Vampire Bill is bad, guys.
10:39 That's a lot of Swastikas for live television. #thanksobama
10:44 Pretty much everything said so far has been said in jest, but, seriously, I will never forgive any of these people — especially Stephen Moyer — for what they're doing to "Edelweiss."
10:47 Why can't these idiot Von Trapp children synchronize their steps?
10:50 The worst part of watching The Sound of Music as an adult is that I get so worried about what happens to Max once the Von Trapps leave Austria :(
10:55 Rolfe! You and your honorable short pants! Who knew? In the staged version of The Sound of Music, Rolfe is the hero???
10:57 Turn up Audra's sound, you dummies!
10:58 Did you know that this musical cost $9 million to make? Good grief. I bet it was all spent on banisters.
10:59 Yes, escape, Von Trapps. Over the Alps and out of our memories forever.
11:00 That was fun, y'all, but never forget: