Last night Lindsay Lohan went to a Justin Bieber concert. A few hours later, at around 4 AM, she was arrested for punching a woman in the face in a New York club following brief verbal altercation (LiLo said something to the effect of "Give me my space" before clocking the girl). She and friends attempted to flee the club but were intercepted by cops. As I write this, she's still at the police station being booked for third-degree misdemeanor assault. I submit that it is the very scent of El Beẽbo, an intoxicating olfactory mix of "Girlfriend" and suburban block parties and freshly-folded Baby Gap shirts, that can drive a woman to the brink of madness. [TMZ, Contact Music]
While said throwdown was occurring, the B33bs and Selena Gomez were across town engaging in "heavy PDA," chilling by the fire while they ate fondue, etc. [Page Six]
---
Hope Solo's husband Jerramy Stevens has been taken into custody after violating his probation from a weed possession arrest back in 2010. Tampa cops say that the violation occurred November 12th, the night that Stevens was accused of domestic violence against Solo after a skirmish with her and eight others at a party. He was later released due to lack of evidence. Solo continues to stand by him. [The Hollywood Gossip]
---
G/O Media may get a commission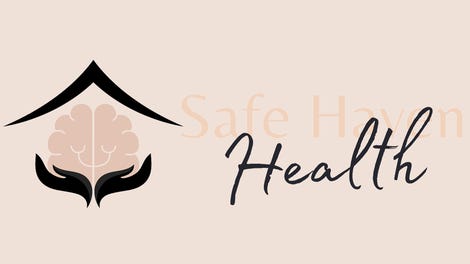 Addiction counseling
Safe Haven Health
Judging by some tweets, it seems that Bobbi Kristina has ended her engagement to brotherhusband/futuresexlovesounds Nick Gordon. Him: "@REALbkBrown and I are not engaged or dating. Just close like we have always been." Her: I guess it's time 4me2stop depending on anymore. It's my time2follow what Mom&The Lord put out on this path for me.#Thankful. Mom xxo." Bobbi Kristina also got into yet another car accident yesterday in Georgia. [NYDN]
---
Azealia Banks looks cute as hell for a Christmas-themed ASOS Fashion Up campaign. [Jezebel inbox]
---
Holy shit. Jared Leto. Holy shit. (He's "starving himself" to prepare for his role as an HIV-positive patient in The Dallas Buyers Club. Someone please get him and Matthew McConaughey some macaroni and cheese.) [Fashion & Style]
---
Ewan McGregor is down to reprise his role as Obi-Wan Kenobi. [TMZ]
Kelsey Grammer and wife Kayte Walsh are once again in trouble for dangling their baby from an airplane not strapping their baby into a car seat. [Express]
Former Mr. Madonna Guy Ritchie and his fiancée Who The Fuck Cares had a kid. [Daily Mail]
Meanwhile, Madge's pointy bra from her Blonde Ambition tour, designed by Jean Paul Gaultier, will be on display at the Brooklyn Museum. [NYDN]
"I am the last thing on this planet as far as being a racist." —Steven Tyler's awkwardly-worded apology to Nicki Minaj for yesterday's general dumbassery about his use of the word "cornfield." [NYDN]
Mel Gibson, who really really wants you to like him again, bought American Girl Dolls for two 11-year-old girls from Honduras who had undergone facial reconstructive surgery, and did I mentioned he really really wants you to like him again? [TMZ]
Mary J. Blige and her husband are being sued for defaulting on a $2.2 million bank loan. [Reuters]
Lisa Robin Kelly of That '70s Show was arrested for a domestic dispute with her husband. [NYDN]
T. Boz and Chilli of TLC will cameo in their own biopic (it just started casting). [Digital Spy]
This just in from Donald Trump, idiot.