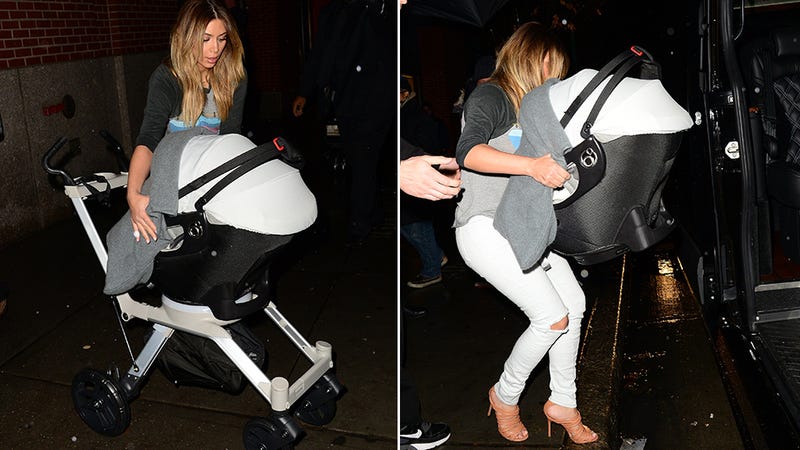 Dark night. High heels. Wet sidewalk. Baby pram.
When we see sets of photographs at the photo agencies, sometimes it's hard to tell exactly what the timeline is, or what is going on.
For example: The pictures of Kim may have been taken before the pictures of Kanye. But in the photo set (and these things are usually chronological) they've been arranged thusly: Kanye West leaves a hotel and gets into a car. Kim Kardashian leaves the same hotel pushing a baby car seat/carriage, which she dismantles so that it's just the car seat, then lifts said car seat — by herself, in the rain, while wearing high heels — and gets herself and said car seat into a vehicle.
A little help, please?
[Kanye West and Kim Kardashian and baby North West coming out of a hotel in NYC, November 27, 2013. Images via Splash.]